The MGA With An Attitude
SPORTS WINDSCREEN, Reproduction - WT-202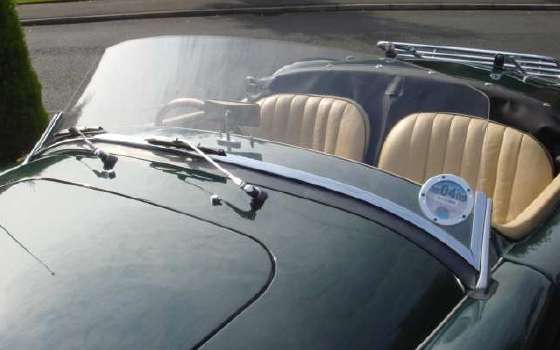 This is a reproduction of the factory issue Sports Windscreen, having the same increased rake angle for improved aerodynamics. This one is 10-inches tall, compared to the original 13 inch screen, and it is large enough to use the original windscreen wipers (barely). These are all special frame parts due to greater rake angle that a standard windscreen. Notice how short the side frames are. You need good adhesive to hold the Perspex panel in place. It is supplied by Bob West in the UK. Find lots of information and more pictures for this one at www.mgaroadster.co.uk.

The web site states that this is a 1955 original Le Mans specification sports windscreen, but the 1955 Le Mans cars had much smaller screens (although there may have been larger screens at Le Mans in later years).



The prototype MGA at the factory in Abingdon - EX-182 - Built for Le Mans 1955



Anglo Parts also has the parts for the correct increased rake angle. (Recently out of stock).

Ragtops & Roadsters have a Competition Windscreen available, approximately 7.5" high with Lexan screen.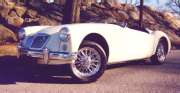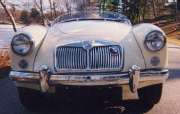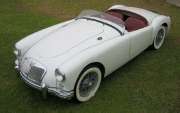 The Lexan screen can be purchased separately. Kenn Brosk <!-kenn.brosk at web.de-> in Germany bought the assembly without the Lexan screen, as he is required to use glass screen to be street legal in Germany.