The MGA With An Attitude


MGA Guru Is GOING MOBILE - (September 20, 2014)
Meadowdale International Raceway, Carpentersville, IL


Saturday, September 20, 2014
Today I join up with a local cub friend and take his MGB to Meadowdale International Raceway at Raceway Woods in Carpentersville, Illinois for an annual celebration of the now closed vintage race track. Meadowdale Internatioinal Raceways was in operation from 1958 to 1968, and it is the only intact "ghost track" in the United States.

MGs are alive and well in Chicagoland. Vanagons were tail heavy enough to begin with. MG TF at the track site.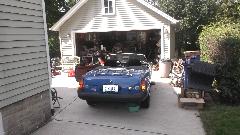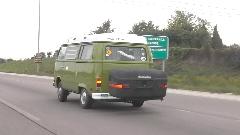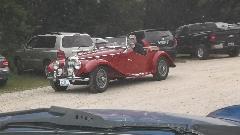 Track entrnce, and part of the original track beside modern asphault strip.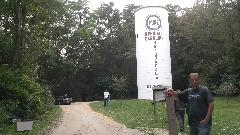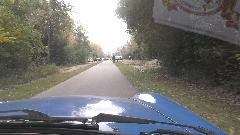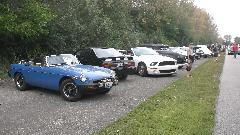 Selections of my choice. I used to own a 1963 Ford Falcon window van. Elwood's Dodge From "The Blues Brothers" movie is a special to us, as some members of Chicagoland MG Club were in that movie. Any sporty cars from the mid 50's to late 60's are special to this time and place.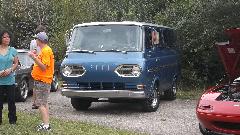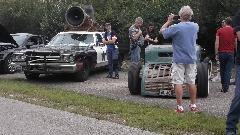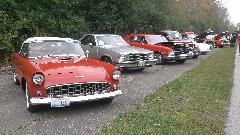 No mistaking this for fiberglass, a bare aluminum Cobra. Unfortunately wrong engine, not a 427 but a 351 Windsor. Otherwise there were kit Cobras galore.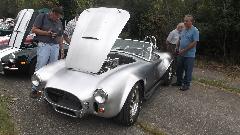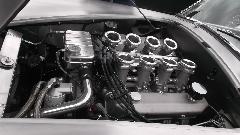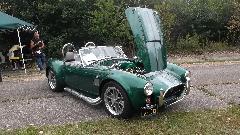 AMX from American Motors Corp, one of my favorite American sports machines from the late 60's. A 1960 V-Dub, about as original as it comes.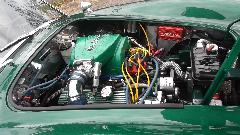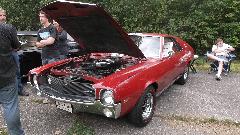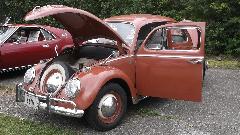 The Ford station wagon was commonly used as the tow vehicle before sport ute's became all the rage. Aston Martin, the epitome of "classic". The older one is before the era of Meadowdale.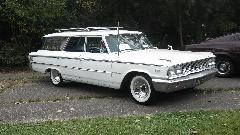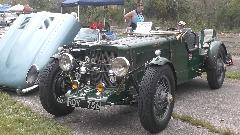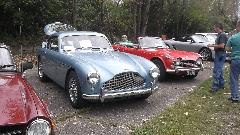 Austin Healey Sprite 1098cc, and the only original MG RV8 in the USA. MGA 1600-MK-II with supercharger. Shelby 350GT Cobra.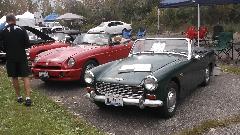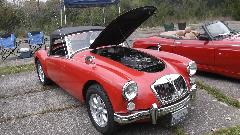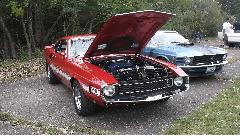 1970 Plymouth Road Runner Superbird, sister to the 1969 Dodge Charger Datona, Chrysler's muscle for NASCAR racing (until the body stye was outlawed). Shelby GT500 (bigger muscle). Then something tht looks more "Indy" than Meadowdale.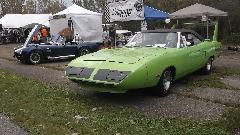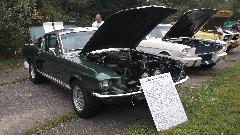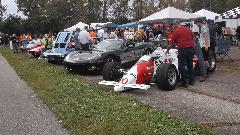 Devin, the Meister Brau Special, and Nickey Chevrolet. Think "Corvette" underpinnings with less weight.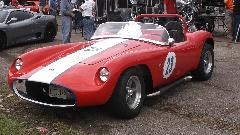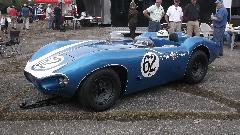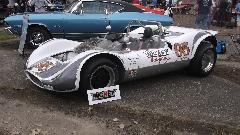 Formula Ford (1600), and a body buck to buid such things.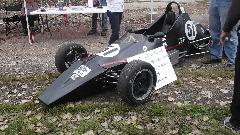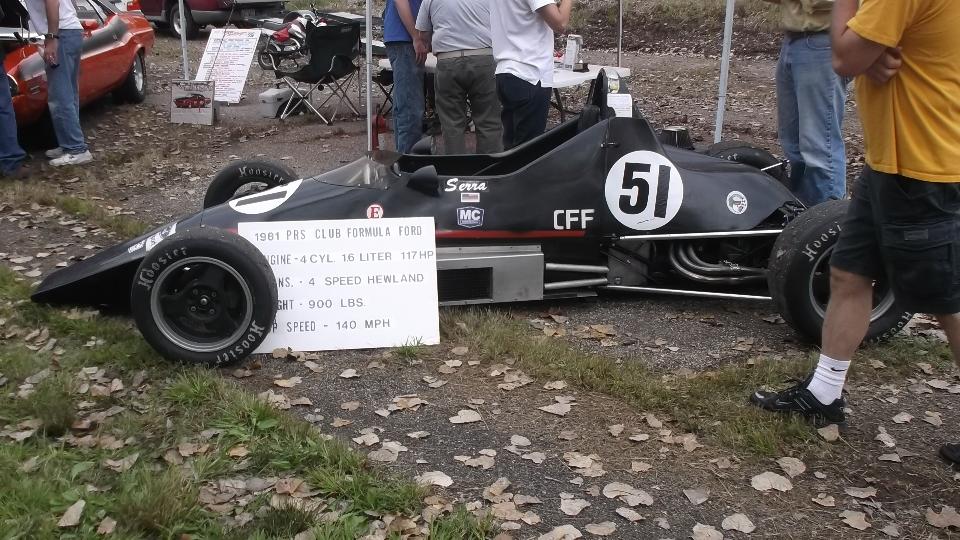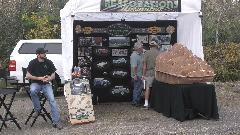 Oops, sudden rain, so let's hussle to get the tops up.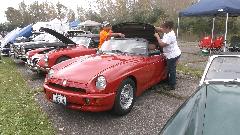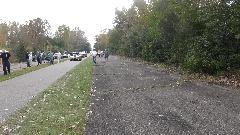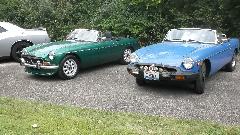 Jeep pick up and Nash (Ambassador I think) spotted on the way out.