The MGA With An Attitude
WING MIRRORS, Walpres Bullet Style - AT-103B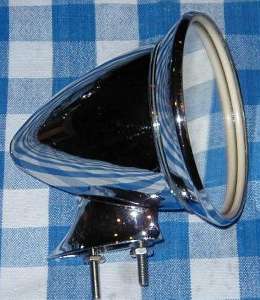 This is a Walpres racing mirror made in England around the 1950s or 60s. The stamped medallion on the top reads "Walpres 30560 ENGLAND" (sorry for the fuzzy picture).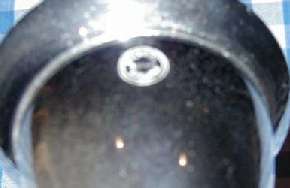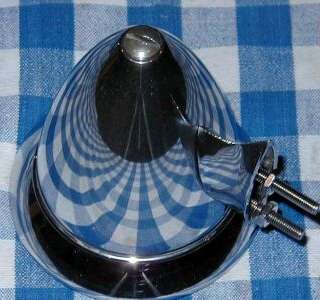 The mirror is 3-3/4" diameter and 4-1/2" long and is all chrome plated. These are mounted with two hidden bolts from below. Yes there should be a rubber mounting grommet (which may be excessively difficult to find in good condition for this model). Left and right hand will be the same part number. The spherical backed dish holding the mirror glass can articulate within the smaller bullet housing, and is held in place with a strong spring and the center screw at the back.

Similar mirrors were also available painted rather than chrome. Painted parts were usually a littler cheaper, and were commonly black as sold, but could be painted any color by the user. Even the painted models should have a chrome plated front bowl, as this part has to skid around on the front of the main housing for alignment.