The MGA With An Attitude
CONTINENTAL KIT Rear Mount Spare Tire -- AT-108
This Continental Spare was offered as a kit in 1958 by a Canadian company called Cooke Toledo Motors Ltd., Quebec.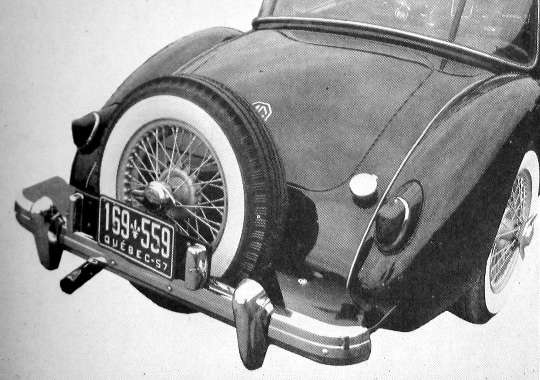 Photo from "Accessories for your Sports Car" by Larry Reid, Sports Car Press, New York, 1958.

You might want to think twice about this one. Apparently the continental kit increases air drag by nearly 20%, requiring about 17% more power to maintain high road speed, and reducing top speed by several mph (while sucking up more fuel of course). It can go well with a period Judson supercharger.