The MGA With An Attitude
RADIATOR MUFFETTE, Kingsbury - AT-124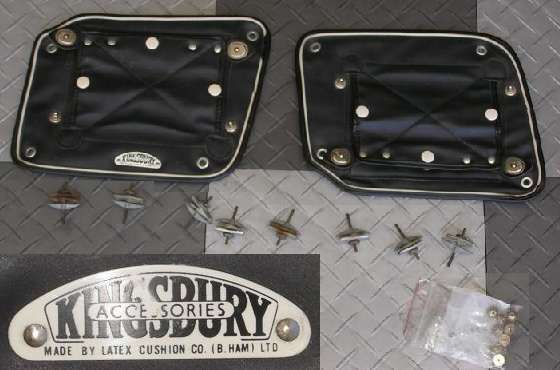 The Kingsbury Radiator Muffette (sometimes referred to as Grille Muff) is a rare factory accessory used to cover the radiator grill in cold weather conditions. It was most often seen on Alpine Rally cars but was also available on any MGA as a dealer option. There was a slightly smaller size (different part number) made for the MGA 1600-MK-II with the modified grille. The small pegs would attach to the grille slats with no drilling required and could be left in place. The central cover flap could be rolled back and secured with snaps in various positions to adjust air flow. This one appeared an eBay in November 2007.

---
These were on eBay in March 2016. Notice "BMC brand tag rather than Kingsbury. Perhaps BMC commissioned Kingsbury to use the BMC tag for marketing purposes. They appear to be too tall, so maybe not originally for MGA.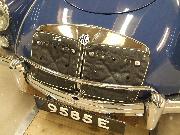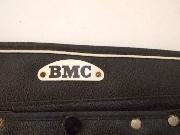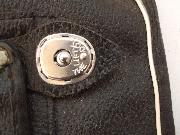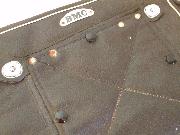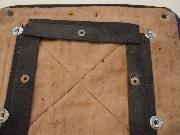 Also a word of caution for anyone thinking about installing these parts. The muff is definitely NOT suitable for an MGA. Please read the Drivers Handbook and/or Workshop Manual. "IMPORTANT Never use a muff on the radiatore grille to protect the cooling system in cold weather as this would seal the carburettor and heater unit air supply". The radiator must be protected by a blind such as the type available as an optional extra fitting.