The MGA With An Attitude
Installing FENDER PIPING #2 -- BD-115A
On 8/16/2011, Mike Ellsmore in Victoria, Australia wrote:
"My MGA fender piping had turned a nice shade of brown. Original piping was installed in the late 90s. The piping I replaced it with was purchased in April from Moss Motors (Part No 249-738). Interestingly the old piping was 1" deep and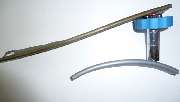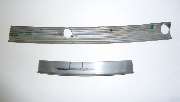 the new piping only 3/4" deep. I closely followed your instructions in BD-115, but note the following."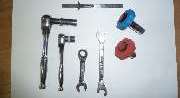 I was able to install the front fender piping as a single piece (did not need cut to get around windscreen posts).
I also found that having a large variety of 1/2" sockets and spanners handy for getting into all the bolt locations and nipping up guards evenly to prevent bulging - the socket thumbwell ratchets were extremely handy for making small adjustments.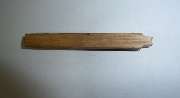 Another tool I found handy was a custom made punch to knock the piping down when it was too hard to push down by my fingers alone. I fashioned this from a piece of Tasmanian Oak (hardwood) 9 mm by 9 mm moulding. I ground it down to slightly less than the width of piping and filed a groove to suit curvature of piping. The resultant job ended up quite neat if I do say so myself!