The MGA With An Attitude

MGAguru.com
MGAguru.com
Center ARMREST, MGA Coupe - CP-105
All MGA Roadsters and Coupes had a center armrest from the factory. The Roadster armrest had a pleat down the center, while the Coupe armrest was plain on top. Otherwise they all fit the same, were sewen to the carpet, and had the inner foam pillow installed from the bottom after sewing but before the carpet was installed.

The following photos and notes were provided by Neil McGurk.

Here is an original 1961 coupe red leather and pvc armrest, on the original grey carpet.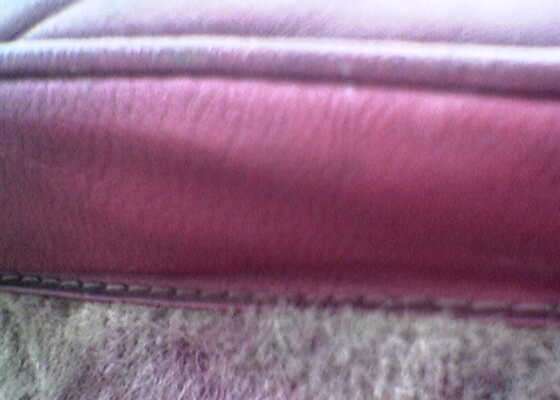 Some things I noted with interest: The cover is stitched to the carpet in a somewhat casual manner, either that or there is asymmetric pattern!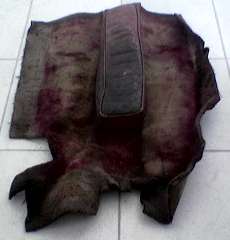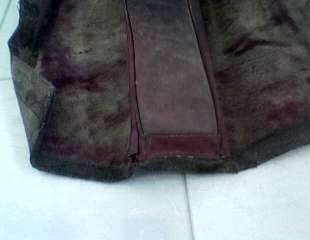 The carpet is hessian backed and was glued to the tunnel. The carpet has another row of stitching along each side at about where it folds at floor level. I noticed the same stitches in the carpet over the gearbox.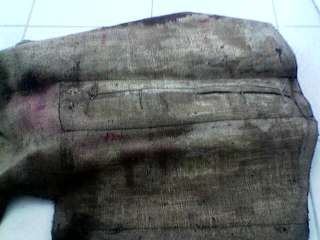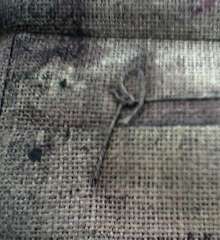 The holes seen from the bottom of the cushion should all be round if the foam had not collapsed. Moulded on the bottom of the foam is "DUNLOPILLO LATEX FOAM CUSHION" on one side and "MADE IN GREAT BRITAIN" on the other.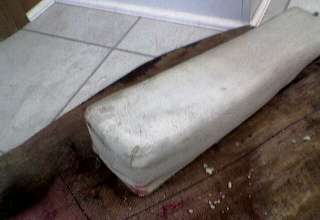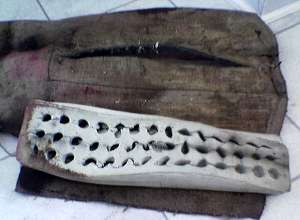 All the best, -- Neil McGurk