The MGA With An Attitude
WINDOW REGULATOR REPAIR, MGA Coupe - CP-112
MGA Coupe window regulators are in short supply (no spare parts available). As so happens, parts from the window regulators of the MG ZA and ZB Magnette can be used to repair the MGA. The annotated photos below were supplied by Gerry Foster<!-mrmga1958 @ prodigy.net->, Owego, NY.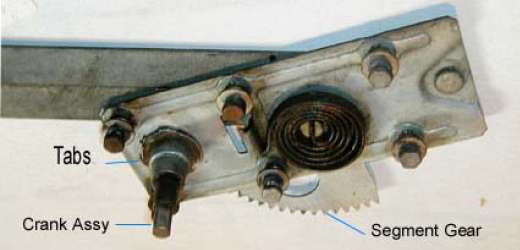 Above: MGA Coupe regulator. - Below: Same side with crank spindle removed.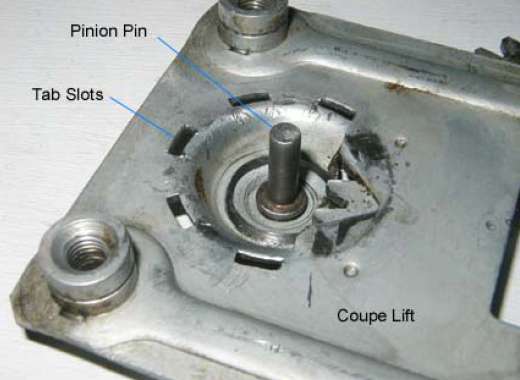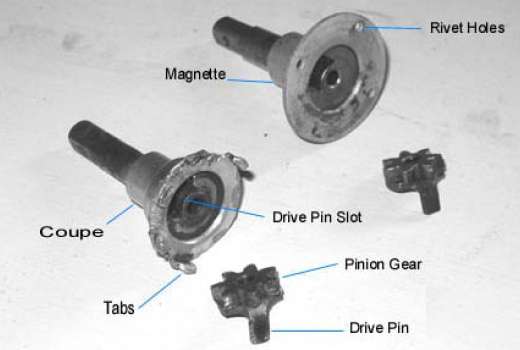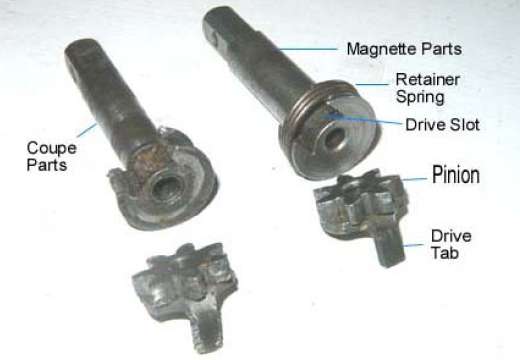 Pictures below are Magnette rear door window regulator parts.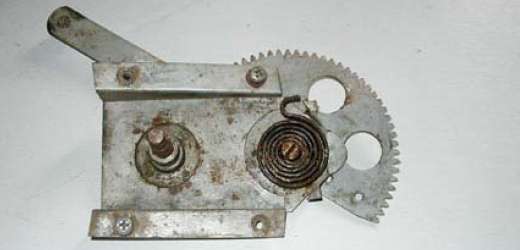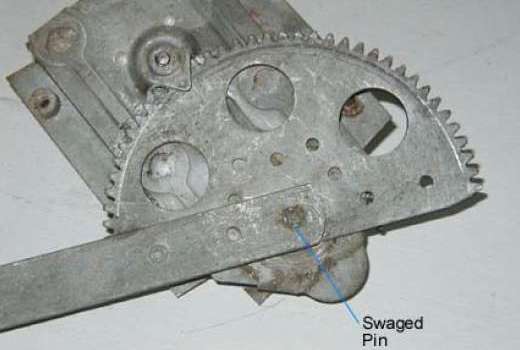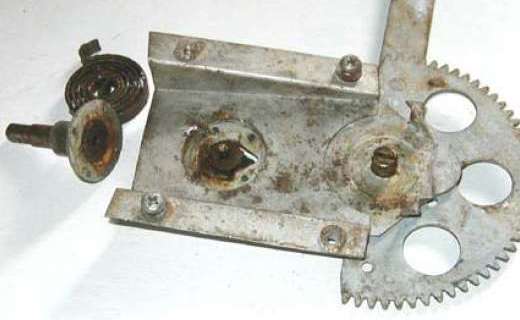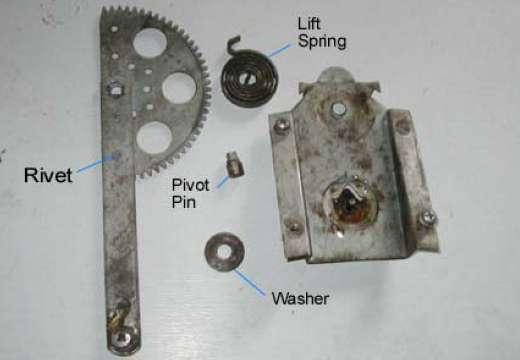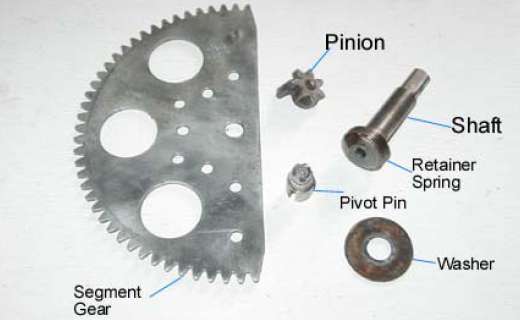 Pictures below are the repaired MGA coupe window regulator.