The MGA With An Attitude
WINDOW CRANK HANDLE Removal And Disassembly - CP-112A
To remove the MGA Coupe window crank handle, press on the trim ring to depress it while compressing the door panel material. This will expose a cross pin securing the handle hub to the shaft. Use a thin punch to press out the cross pin, and pull the handle from the shaft.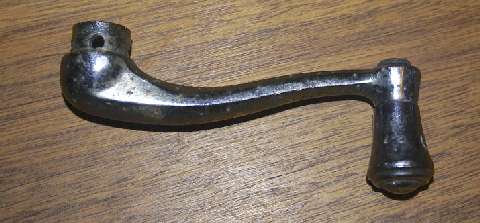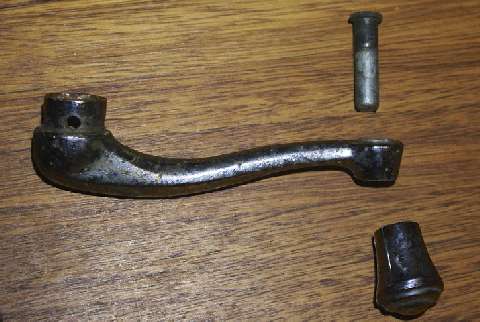 The die-cast pot metal knob is press fit on a steel swivel pin. Use a thin blade screwdriver to pry the knob away from the arm for removal. For the part in the pictures, this part will need to be cleaned and polished and re-chromed. There is also a thin metal thrust washer (not shown in picture) on the pin between the knob and crank arm.

Photos courtesy of Mark Wellard <!-wellardm at optusnet.com.au-> in Australia.