The MGA With An Attitude
SPECIAL SIDE MARKER LAMPS - ET-142
Special Side Marker Lamp required for Denmark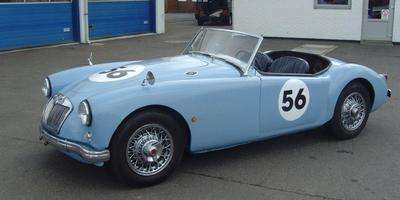 This is a special side marker lamp that is required for cars in Denmark. I'm still not sure if the side lamp was required at time of original production. If it was, then this item is so rare that it does not appear in the factory Service Parts List or any other known factory documentation. I will speculate (not often done here) that the number of MGA shipped to Denmark was so small that the import distributor may have installed these lamps by hand for each individual car. If so, then the lamps may not have always been the same model or in the same location. It is difficult to know the exact position from the picture, but it appears to be just forward of the internal splash guard panel. That would make for easy installation, but not such a good place for the wiring. I will guess this lamp is connected in parallel with the front parking light, and does not blink with turn signals.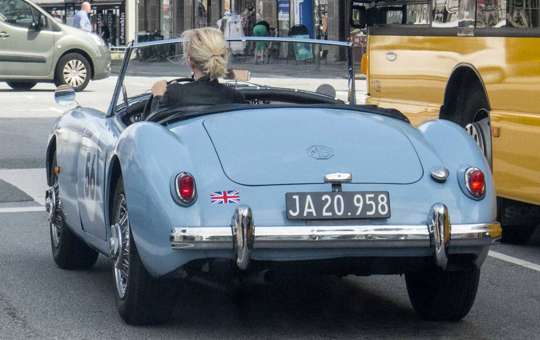 I have managed to contact the owner of this car. She is a mostly lurking member of the MG Experience MGA bbs. After some questioning, her comments follow:

"I imported my MGA from NY in 2007 - It came from Texas in very bad shape! My father and I have restored it completely and due to Danish rules, when we want to register a car, there are certain rules to follow. My father installed the side maker lamp, because without it, I would not be able to drive it legally in DK. So itīs not a feature from 1958 ;) but one from 2011 ;) I can get you the model and spare part name if you require.

"I bought the car with the wire wheels, from New York. In DK normally MGs have other types of wire wheels. When I got the car it was red, I repainted it Iris Blue and added the numbers on the side of the car to give it some "edge". I will bring your questions to my local spare part dealer as he knows much more about the MG's history, than I do". :)

---
For what it's worth, the picture below is a 1/16th scale die cast model that was made in Italy and distributed by Tonka Toys (circa 1987). There are so many things wrong with this model that the side marker light may also be entirely wrong, but there is one on this model aft of the headlight. That location would be convenient for installation and for electrical connection to the parking lamp wires very nearby.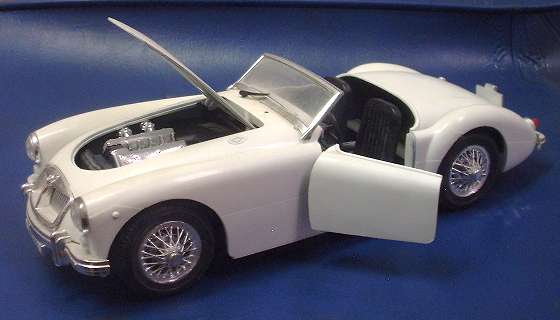 ---
Another picture from Denmark with different location for the side lamps.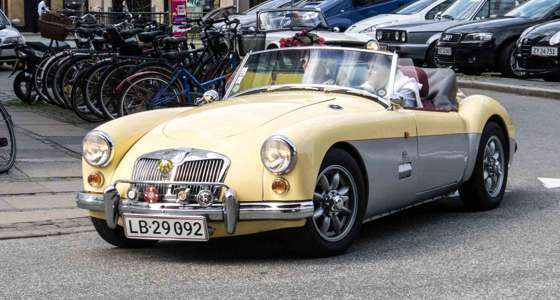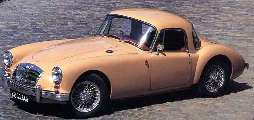 Two cars owned by Hams Hedegaard in Denmark. Pictures from "Original MGA" by Clausager. The side lamps are noted as "appropriate type for cars of this period", but does not say they were original issue. The location would be convenient for wiring, as the wires can pass inboard through the inner body shell, above the kick panel, behind the dash panel, where they can connect directly to the lighting switch.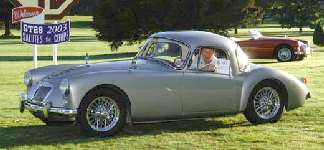 Another one, above left, looking a lot like the Tonka model above. Above right, photo from NAMGAR GT28 in Welches, OR.