The MGA With An Attitude
DRIP TRAY for Rear Of Engine #3 -- CS-214
This one installed on an MGA Twin Cam is made from the top of a rectangular one gallon paint can with a screw-on lid. A little crude in appearance, but it will work well. Use large flat washers to reduce stress and avoid cracking of the thin sheet metal.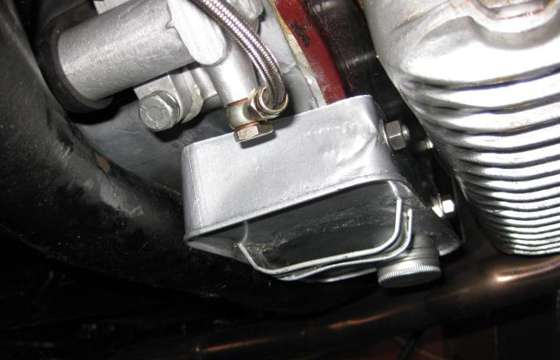 Here is another one on a pushrod engine, from P N Tipping in Hampshire, UK. Notice the top edge is doubled over for increased stiffness, as well as an additional reinforcing plate on the front side.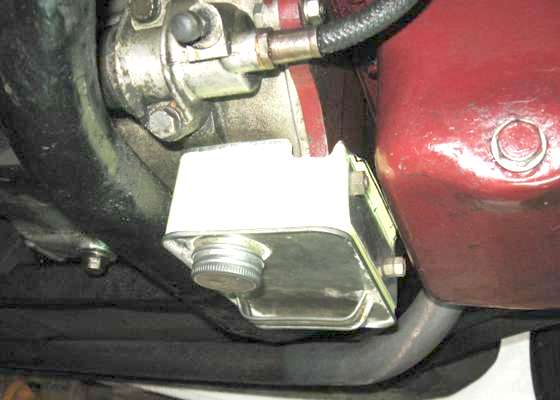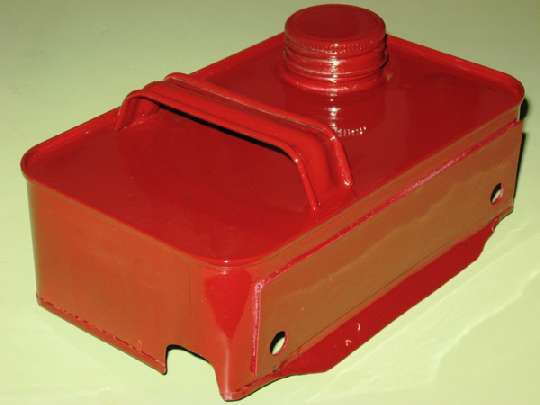 Steve Gyles <!-sw.gyles at gmail.com-> in Hampshire, UK suggest tha a nice touch would be to use a vintage 'period' can with original markings.

Someone suggested the handle may be a problem for speed bumps. But keep in mind that the screw cap protrudes about the same distance as the handle. That could be a problem if it protrudes below the engine sump, and especially if protrudes below the frame round cross member.

Drawing below from P N Tipping in Hampshire, UK