The MGA With An Attitude
BUMPER FACE BARS And OVER-RIDERS, Bad Fit -- FT-070
| | | |
| --- | --- | --- |
| BMC part no: RHH5478 | - | Over-rider assembly (4 req'd) |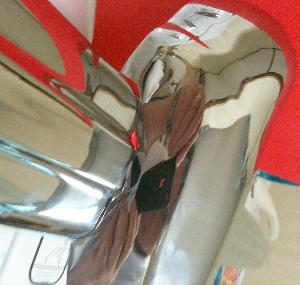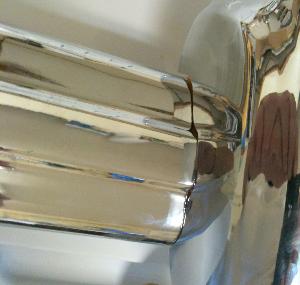 On 9/5/2014, Peter Pichler <!-peter at ppichler.ca-> wrote:
"I bought both bumpers from Scarborough Faire. The over-riders are not a good fit to the bumpers as there are substantial gaps between the over-rider and the bumper at the central part of the bumper when viewed from the side (cross section). The central part of the bumper has a raised ridge that runs the entire length of the bumper. The shape of this ridge is out of sorts with the cutout in the over-rider, leaving huge gaps between the contour of the bumper ridge and the over-rider cutout. Clearly the over-rider or the bumper, or indeed perhaps both are incorrect. And to top it off, the fit of the same over-rider is different between the front and rear bumper.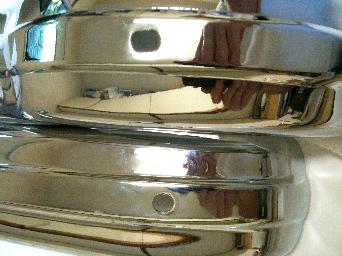 The rear bumper also has the holes that are used by the chrome bolts out of spec. The rectangular (oblong holes) will only allow the neck of the chrome bolt to partially seat because the hole is too small. The gap between the underside of the truss head and the bumper face is about 1/8 – 3/16".

Scarborough Faire has been notified of these issues.