The MGA With An Attitude
PLASTIC COOLING FANS that Break -- FT-080
Moss Motors USA part number 434-332
Replacement for steel and plastic cooling fans, all MGA and MGB through early 1976


This may be a bit disturbing. I have now had multiple cases of replacement plastic fan blades that have broken. This is Moss Motors part number 434-332, replacement part for original 6-blade steel fan on 1962-1967 MGB. It is also sold as a "modern" replacement part for the MGA steel fan. It is "similar to" the OEM plastic fan for later model MGB (but may not be exactly the same structural configuration).

Date Miles
05/06/15 445,038 Install plastic fan, Encinitas CA
07/16/15 455,667 Plastic fan failed 2-blades, Weaverville CA (10,630 mi)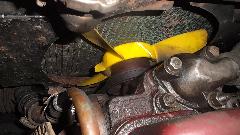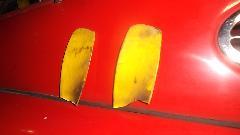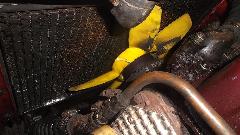 08/15/15 458,719 Second new plastic fan installed, Hillsboro OR
04/12/16 479,540 Plastic fan broken blade, Matoon IL. (20,821 mi)

05/13/16 482,369 Plastic fan broken hub, Raleigh NC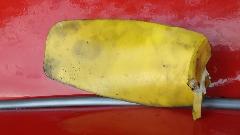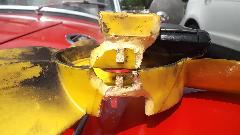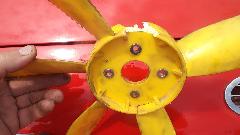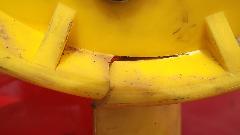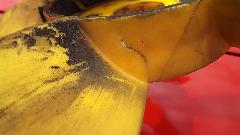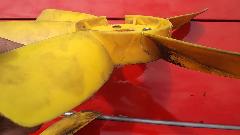 The problem has been reported to the supplier. It is my best judgment as a mechanical engineer that the plastic used in these parts is a bad specification (no reinforcing fiber), and the ultimate solution would be to toss all remaining inventory and make new parts with better material. I will be waiting to hear the supplier's feedback, as they say they are looking into it immediately.

Meanwhile, I'm back to using a steel fan. Anyone running one of the replacement plastic fans may be well advised to check for stress cracks around the base of the blades occasionally, especially if it is approaching 10,000 miles in service.
---
On May 14, 2016, Tom Fant in Pinckney, Michigan, USA wrote:
"On 5/4/2016 I called Kelvin Dodd and reported a blade failure on the seven blade plastic fan. The fan was purchased 11/6/2012. The fan failed in April 2016 at 28,601 miles".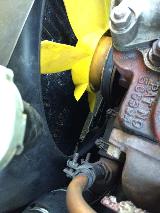 On Jul 21, 2016, David Jones in Hop Bottom, PA, USA wrote:
"One year to the day I ordered it! 11,238 miles before it broke doing high speed on the interstate. ... ---------------------------------->
I spoke with Moss this afternoon and they said send it back for credit".