The MGA With An Attitude
TIMING CHAIN TENSIONER Fails -- FT-089
ROLON Brand, replacement for factory part numbers:
17H343 Tensioner - chain (with Allen key)
17H6680 Tensioner assembly
17H31 Slipper head
On 19 Feb 2017, Thomas Aczel <!-aczfam at tpg.com.au-> in Australia wrote:
"My newly and meticulously built engine started to make an increasingly loud whine from the front end of the engine within 1200 miles of being fitted. The motor still ran perfectly well. Removing the fan belt made no difference. The timing cover came off. We discovered that the rubber pad on the (brand new) Rolon timing chain tensioner had separated from the tensioner blade body".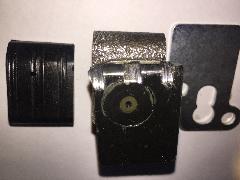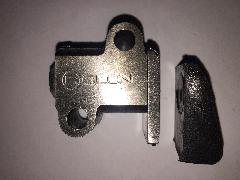 "A subsequent search suggests the Rolon failure is moderately common".


www.mgexp.com/phorum/read.php?41,2502263 -- Regards, Tom

More failures reported by:
Austin Blanch <!-aussue1 at optusnet.com.au-> in Raymond Terrace, Australia
Shaun Holmes <!-shaunwh at hotmail.com-> in Norwich, Norfolk, UK
Basil Adams <!-basiladams at yahoo.com> near Sears Point, CA, USA
Heath Racing <!-vintageracer81 at gmail.com-> in Tennessee, USA
Dick Russ <!-dickathometwo at yahoo.com-> in Oklahoma City, Oklahoma, USA
Scott Brown <!-scott at scottbrowndesign.com-> in Redwood City, California, USA
Hap Waldrop <!-hapwaldrop at acmespeedshop.com-> in Greenville, SC, USA
Eric Russell <!-ejrussell at mebtel.net-> in Mebane, North Carolina, USA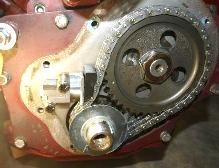 On Mar 5, 2015, Eric Russell wrote:
"Attached is a photo of the failed tensioner. The rubber block is (was) only glued to the metal part".

There is a better part available where the rubber wraps around the plate and is vulcanized. Made in France, it is commonly listed as a Jaguar part, but it certainly fits lots of other engines. See Engine article CS-103A