The MGA With An Attitude
RUBBER SEAL for Coupe Rear Window, Incorrect Shape -- FT-090
Scarboro Faire part number AFH3837
Moss Motors USA part number 280-950
Moss Motors UK part number AFH3837
Replacement for original BMC part number AFH3837
On Sep 22, 2015, Andy Preston in California, USA wrote:
"On the rear window rubber seal of my red Coupe, the vertical bars seem about 1/4-in too short so that the seal is pulled down at the juncture with the outer seal. This seal was bought from SF and is the same top and bottom (see photos)".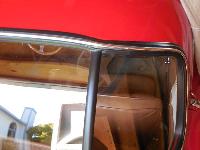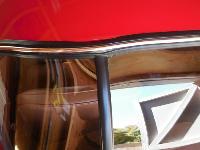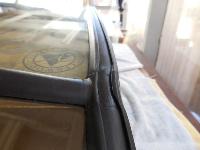 "I just bought another seal from Moss and have fitted original glass into the seal and it seems worse than my existing one, so I will send it back (see photos)".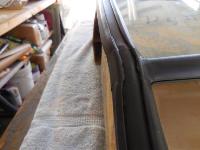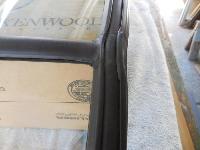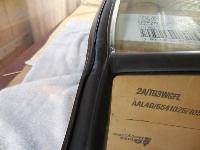 "I've just ordered a new rear window seal from "British Spares" in Florida and they claim it's made in England and it looks better in the photos".

On Sep 22, 2015, Colin T in Brantford, Ontario, Canada wrote:
"Used McGregor's rubber trim on my brothers coupe. It fit better than that but still had the distortion, but very slight. Warmed the rubber mullion with a heat gun on low heat to relax it a smidgen. Seemed to solve it".


On 3/7/2016, Jim Cheatham <!-jimcheatham at yahoo.com-> in Amelia, VA wrote:
"The upright bars appear to be too short to allow the chrome strip to be installed straight. This seal came from Scarborough Faire about 2-1/2 years ago".