The MGA With An Attitude
CLUTCH RELEASE BEARING Bad When New -- FT-092
On 1/8/2018, Dominic Clancy <!-dominic at clancy.ch-> wrote:
Source was Brown and Gammons, invoiced in August 2017. Makers mark is Powertune. The carbon ring was loose in the bag. The ring is soft enough to be marked with a ballpoint pen.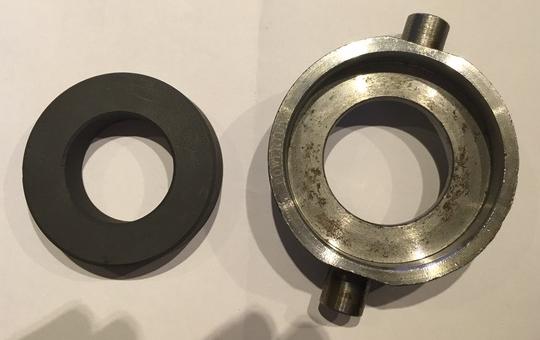 Soft graphite may or may not be bad, but falling out of the carrier is definitely crap. At the moment I don't know how to get in touch with Powertune, but we definitely need to inform Brown and Gammons.