The MGA With An Attitude
WATER PUMP for MGB "G-GA" Engine,
Bad Configuration -- FT-093
Victoria British part number 2-125 - Replacement for BMC number GWP115
On Jan 9, 2018, Serge Lacasse <!-lacasse.serge at gmail.com-> in Sherbrooke, Quebec, Canada wrote: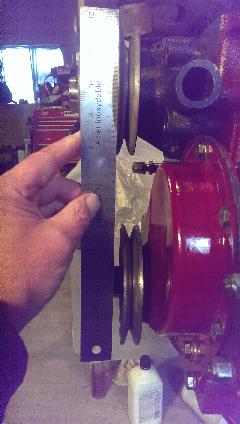 "Just letting you know that the water pump 2-125 (V.B. part number) for a MGB G-GA engine is NOT the right one.
After sending them a lot of pictures of the problem:
a) Misalignment of the hole.
b) The head of the pump is too long (pulley).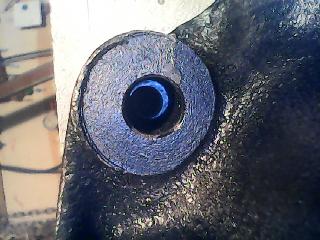 Okay, length of the pump is not a problem, it is normal. The early MGB 3-main bearing engine water pump is a bit longer than the MGA water pump. For this you need the proper mating MGB pulley to have the belt groove in the right plane. Also likely need to shim the MGA radiator forward at least 1/4-inch to clear the longer nose of the MGB pump.

But then Serge continued:
"The 2 small bolts goes in but the 2 long ones the hole are offset .... impossible to secure the pump to the block".

Mounting bolt holes misaligned definitely makes it a bad part. I didn't get that information from your original post, and maybe V.B. didn't get it either. You need to let V.B. know (somehow) that mounting holes in the pump body are misaligned so the pump cannot bolt up to the engine block. It could be just the wrong part in the box, maybe a single incident. That would be not so much a technical issue as a customer service problem. Wrong part would be faulty inventory, or misplaced holes would be faulty machining. Either way, if it doesn't fit it's a Faulty Replacement Part, and V.B. needs to do something about it.

Looking at more pictures from Serge, the box says 2-125, which is the correct V.B. part number for water pump for 1962-1964 MGB. With the longer nose, the MGA pulley puts the belt groove too far forward (which is normal).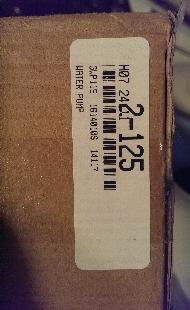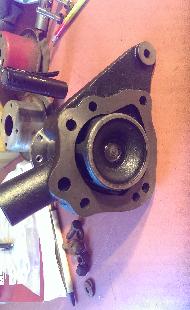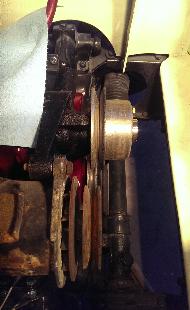 However, the deeper MGB pulley (which should put the belt groove in the correct plane) hits on a rib on the pump body casting, so the pulley cannot be attached to the pump hub.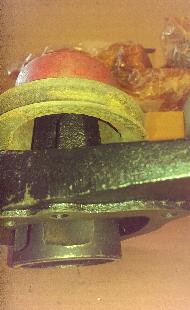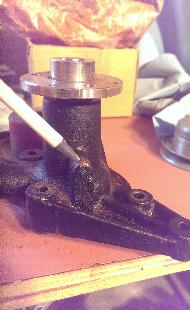 Bottom line is, even if the pump length is correct for early MGB, misaligned bolt holes and casting rib hitting on the MGB pulley makes it junk.