The MGA With An Attitude
STARTER DRIVE COVER - GT-121
For most MGA owners this may be only a curiosity, although a few concours enthusiasts may be more interested. This is the stamped steel cover for the starter inertia drive, which would be attached to the back side of the gearbox bellhousing.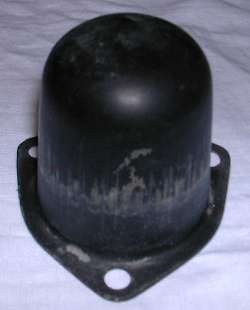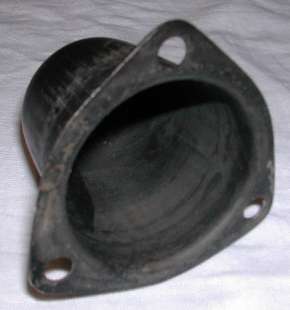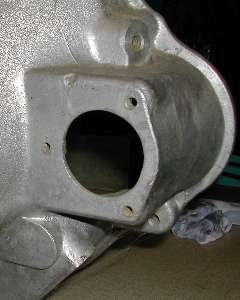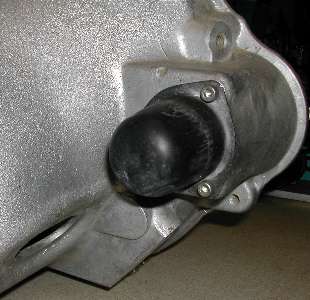 Shown here on a 1500 gearbox with low starter position. The non-original socket head screws look strange. Thanks to D Sjostrom for the pictures.

There were two different designs for this part. The dome shaped one is shown above. The other was a 3-piece cylindrical can with flat end plug and separate flange all spot welded together. That was probably a very early fabricated style. The domed cover would obviously be cheaper to stamp out in mass production.

Early 1500's with the low starter position were quipped with starter drive covers. A few very early production cars may not have had this part, which could explain why it's not shown in The Series "MGA" Service Parts List. I'm not sure about the 1600's. When the starter was located higher starting in January 1959 this cover became more of a nuisance than a benefit. It is very easy to smash the tin cup during R&R of the engine (and gearbox). I believe this cover was discontinued sometime before production of the 1600 started, but not sure exactly when.

Two of the three 1500 cars I owned in the late 1960's (a '56 and a '57) did have this cover. The third car (a '58) did not have the cover, but it already had an engine transplant with a 1600 engine in the 1500 car (with low starter position). I haven't seen one of these covers in years, and I would certainly not put one back on my car. If you make a habit of driving gravel roads regularly it might be of some benefit to keep gravel out of the bellhousing. I drove 5,000 miles of gravel roads during the 1997 Alaska trip without the cover, and no such incident.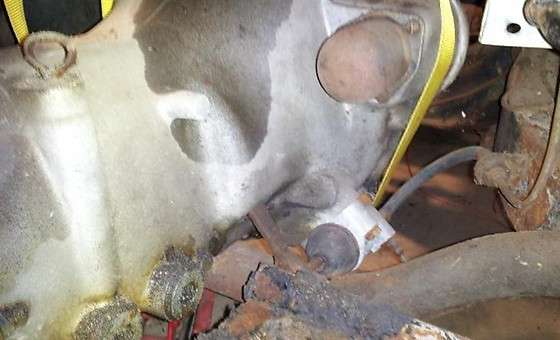 On February 14, 2013, photo from Eric Taylor in CLT, NC, USA:
This cover on a 1958 MGA is presumed to be original. This is the first I have ever heard of one on a high starter gearbox.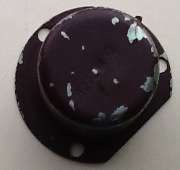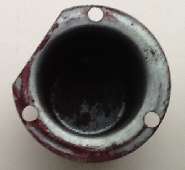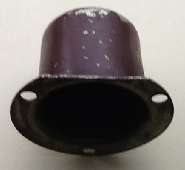 Another style cover popped up on eBay in February 2013. New to me. This one is deep drawn with flat end and round flange with a flat at one edge.


Without making drawings (you can make your own sketch):

The starter drive extends 5-7/16" from the mounting face.

The low starter gearbox is 3-3/8" from face to cover mounting surface.

The flat face cover cover is about 2" long.

This leaves about 1/4" tip clearance inside the cover.

The high starter gearbox is 2-1/2" from face to cover mounting surface.

The flat face cover will not work with the high starter gearbox.

---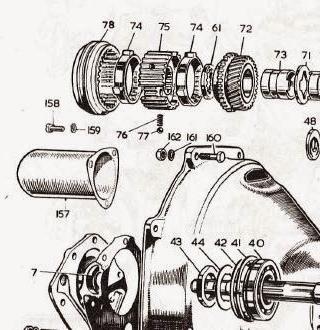 This from a Riley one-point-five service parts list. The Riley shared the engine and transmission used in MGA 1500, high starter cover.