The MGA With An Attitude
COCKPIT REAR RAIL Replacement -- INT-107A
Noticing the faulty part being supplied for this piece (see article FT-024), it may be prudent to make your own replacement part.

On May 03, 2013, Jay Newsome <!-drjnews at sbcglobal.net-> in Clovis, California, USA wrote:
"I made my own rails. I made a template out of thin plywood. I clamped the plywood to the rear cockpit sheet metal and traced the contour, top and bottom, onto the wood. The template was used to cut the new rail from poplar. I used a router to round over the edge and sanding to make it pretty.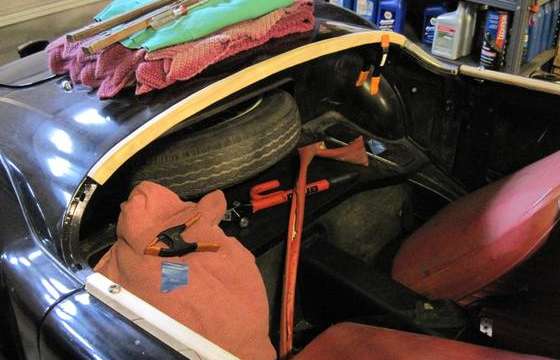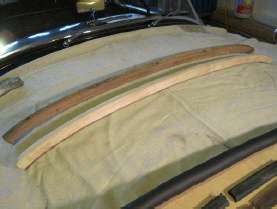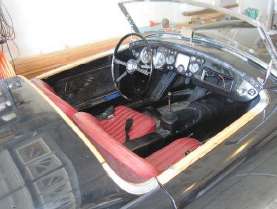 The router is also handy to make shallow pockets in the back face of the part for installation of the mounting hardware. It helps to have an original part for sample, but with the new hardware in hand you can easily figure it out.

The door top rails are a little trickier, as they have angled surfaces on the sides.