The MGA With An Attitude
REAR COCKPIT RAIL - Incorrect Alignment - FT-024
On 6/16/05, Mark Hester wrote:
"As you can see from the pics, they have not routed/cut out in the back mountings in the correct place. They should be at least 5mm lower down, but instead they have cut them out in the middle. Thus when it is installed in the car it does not sit flush with rear deck. Even the holes that were cut are not large enough to take the original brackets and had to be hacked out (as you maybe able to see on the new rail). In the end I had to repair my old one."

This part was procured from Moss Motors UK. Moss Motors US was notified 6/16/05.

On 6/28/05 Moss US agrees the part is made wrong, same part being supplied by Moss US and Moss UK, and it does not match an original part.

More news when available.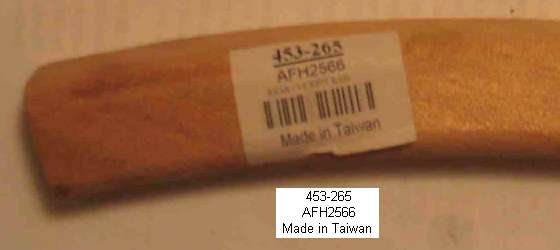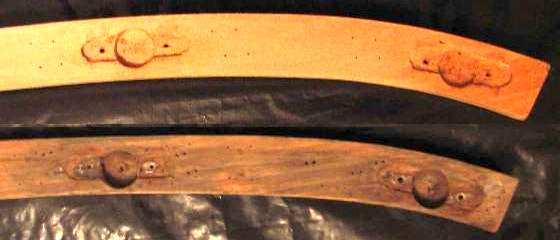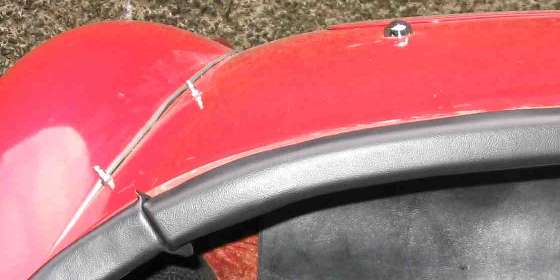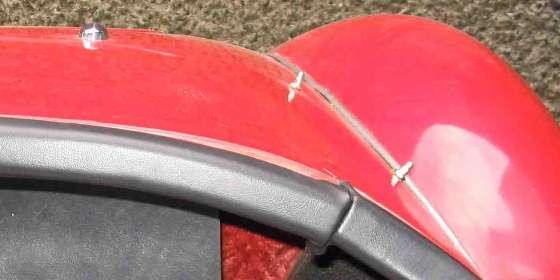 ---
On 5/2/2013, Larry Wheeler <!-l.wheeler at comcast.net-> in Hilsboro, Oregon, USA wrote:
"I purchased one and it has exactly the same flaws which you list. Your listing emphasizes the incorrect placement of the mounting screws. This is secondary to me, of more concern is the fact the rail is shaped incorrectly. As seen in the picture, there is too much curvature at the ends causing the rails to not line up with the corner rails or else the rail to stick up above the rear of the car in the center".

So, going on eight years since Moss Motors was notified and agreed this part does not fit, and they are still selling the same faulty part. It is the same old story. As long as the customers do not return the junk parts, then the vendor considers it to be a perfectly acceptable part, and will keep on supplying the same junk.