The MGA With An Attitude
JUDSON SUPERCHARGER Installation - PP-206
Photos and notes compliments of Dominic Clancy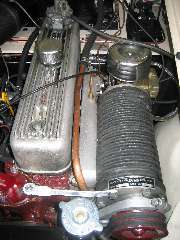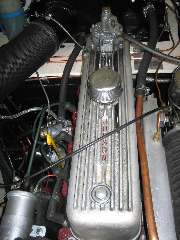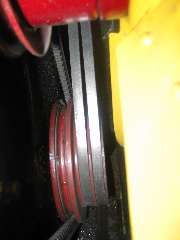 114 shows the whole installation. Click for larger pictures.
115 shows the oiler valve cover.
116 shows the special crank pulley. Normally this is a standard pulley plus an extra piece that bolts on the end of the crank to provide the extra V grooves for the drive belts. Here I have had a custom triple-V pulley made up.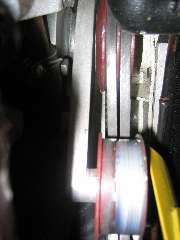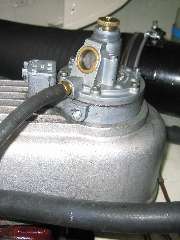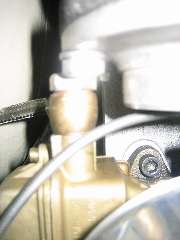 117 shows the main pulley on the SC itself. Notice that there is minimal clearance between the fan and the idler, and also between the SC pulley and the cuff for the carb cool-air hose at the radiator duct panel. There is a spacer behind the fan to give more space for the SC drive belts.
119 shows the oiler in more detail. The guts of this are a standard MMO oiler (Marvel Mystery Oil). Underneath this (and the reason why the valve cover is so long) is a reservoir for the SC vane lubricating oil (chainsaw oil).
120 shows the fuel connection to the Holley carb.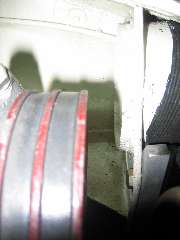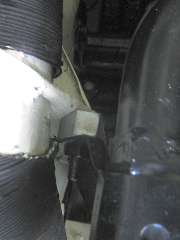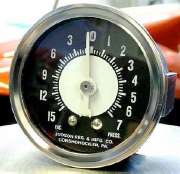 121 shows in detail how the cuff has to be shortened or moved to allow clearance for the SC pulley. Not all cars I have seen with Judsons need this.
126 shows the spacer for the radiator. In some cases the steering rack also has to be moved forward to avoid the extended crank pulley rubbing on the rack when braking hard. (clearance is very tight all round).
The last picture shows the correct period accessory boost gauge that was supplied with the Judson supercharger for MGA, calibrated in PSI from atmospheric vacuum (-15 psi) to 7 psi boost pressure.

Find additional photos and notes on the Dominic Clancy web site.

---