The MGA With An Attitude
HRG DERRINGTON Cylinder Heads -- PP-302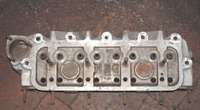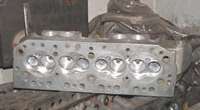 At 10:03 AM 11/27/04 -0500, Bill Spohn wrote:
"I am trying to get a handle on the changes during the production run of these original alloy crossflow heads for the B series BMC motors. If anyone has one of these, I'd appreciate you sending me the serial number, and whether it is small or large combustion chamber, and small or large (for 1622 and 1798 engines) valves. The serial number is normally stamped on a horizontal surface at the back of the head. Please note that I am only interested in original HRG heads, not the new replicas."

This has ultimately resulted in a new HRG Derrington data base here:
o/s - HRG Derrington Heads - Lots of Data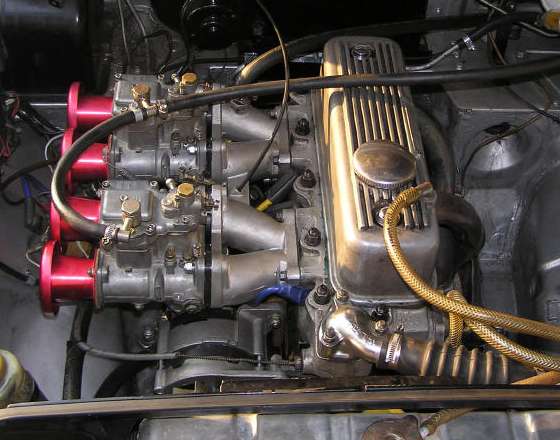 At 01:16 PM 11/27/04 -0500, Ron wrote:
"What is the size of the combustion chambers for the small and large types? I can measure mine if you'd like. Mine has the small valves.

Do you know what the serial number means? I THINK it means that my head (499/763/22) is number 499, made in July of 1963, for a 1622 engine but that's just a guess."

At 08:27 AM 11/28/04 +1030, Adrian Akhurst wrote:
"I have an old HRG head, there is a number cast into the top at the rear W4476 inside the rocker cover and one stamped into the front outside the rocker cover line 234/859 but this could have been done at any time!"

At 11:13 AM 11/28/04 +0200, Bo Giersing wrote:
"Mine is number 343/1160, (no 343, Nov 1960?) fitted to GHD 89203 together with a crackle black finned alloy tappet cover with a plate 'HRG Engineering Co Ltd, Chessington Surrey, Elmbridge 4489 & 6361', it has the standard MGA valves and appears to me to be a small combustion chamber - I have nothing to compare it with. It is also fitted with a Derrington exhaust manifold, twin cam exhaust system, an Isky T55 cam, standard carbs, Twin Cam oil sump, oil cooler, and performs as well as a standard Twin Cam - the car is used several times per week and runs extremely well, never overheats, even in the African summer.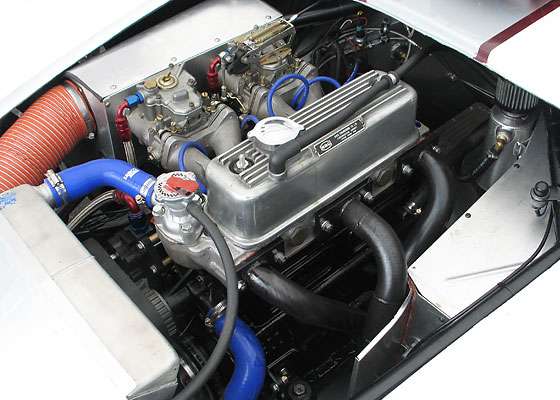 HRG head in Elva Courier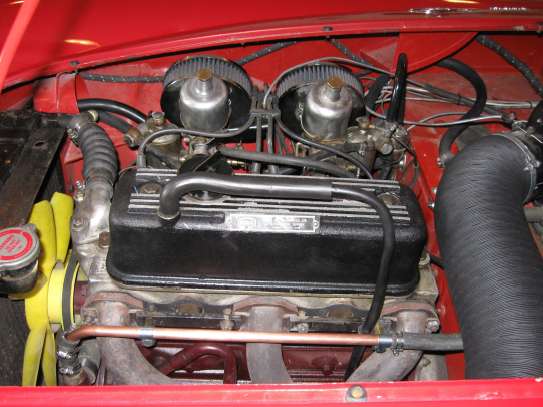 HRG head in MGA with original 1-1/2" SU H4 carburetors