The MGA With An Attitude
Diesel Engine MG - PP-508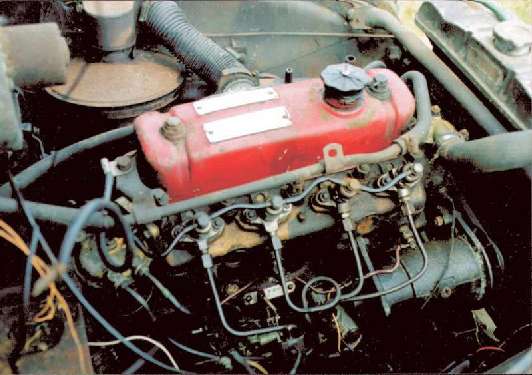 Photo from Z & Farina Magnette Register.


For most people this would only be a morbid curiosity as a prospective engine transplant for the MGA. This is an Austin B-series 1500 diesel engine as found in a 1955 MG ZA Magnette. It may have had its place in life in the late 50's and 60's, but can you imagine 40 brake horsepower in a car that size these days? And we used to complain about a 40 HP Volkswagen being slow.

Austin B-series diesel engines were actually fairly common, available in all of the standard sizes, 1500, 1600, 1622 and 1800cc. They were most often used in small delivery trucks, but also for a few power boats, auxiliary engines for sail boats, stationary engine generators, irrigation pumps, and the Nuffield/Leyland 154 tractor. Some Austin and Morris cars had this engine as an option, but not MG.



If you're still curious, check out details of the Magnette Diesel by Ronald Faulkner
on the web site of the MG Car Club Z & Farina Magnette Register.


Another one appeared on eBay in early January 2007, installed in a late model MGB. This engine was taken from a Case trencher, also a B-series 1500 diesel. Power output is rated at 40 bhp at 4,000 rpm and torque 64 lbs-ft at 1,900 rpm.