The MGA With An Attitude
MGA REGALIA
Accessories, Collectible, for MGA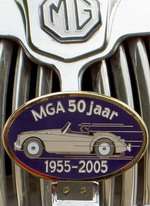 os - MGA 50th anniversary Grille Badge
Available from MG A-Type Owners Holland
(Links were hacked, 1/14/2013)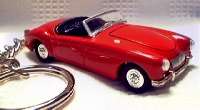 ---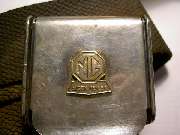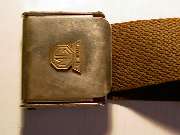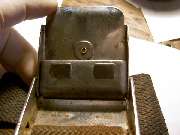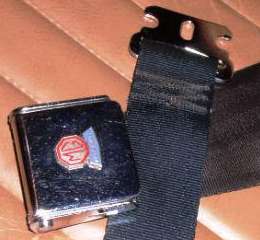 This is an interesting item, apparently coming from a time after the merger of Morris and Austin when dealers began hanging the MG/Austin Healey signs on their front door. This MG/AH seat belt buckle was most likely a dealer installed aftermarket part, as the different car divisions seldom cross-branded anything on factory built cars.

---




Photo of the dash plaque above was sent by Pennie Haase in Maryland, USA.

This one had us guessing for a few days until Ric Russell in North Carolina, USA had the answer.

"It [The MGA Register] was started in the early 70's but only lasted a few years. The return address on the newsletter is Providence, RI. My member number is (was) 81".