The MGA With An Attitude
MGA REGALIA
Printed Materials, Collectible, for MGA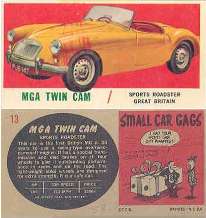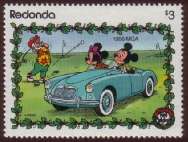 MGA bubble gum card
from the late 1950's

MG Stamps
of the World
os - collection by
Willem van der Veer


Red MGA Christmas Cards
Available from MG Car Club, UK

On 24 June 2011, David Marklew in Hampshire, UK wrote:

"What a nice surprise to receive this card on Father's day. Made for Marks and Spencer in China of course but nicely put together with the car cut out in relief and painted in sparkly paint. Note the number plate B3ST D4D. Thats me"! - David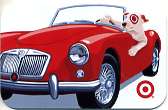 I dont know if the dog would ever be collectable, but this is a gift card from Target stores.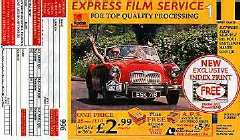 MGA stamp from Puntland, Somalia -- This one appeared on eBay in late 2016, and early January 2017. For as long as the sale may last, see http://www.ebay.com/itm/1956-MG-MGA-Sports-Car-Automobile-Stamp-/401256791491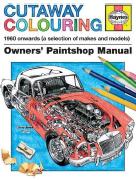 Haynes Cutaway Coloring Book, Owners' Paintshop Manual
Over 180 cutaways, along with a brief history about the classic Haynes Manual. Now guys can admit that they like coloring. 2015 publication. Amazon, Barnes and Noble, Target, eBay.



See also Advertising Vintage, Advertising Modern, Owner's Material,
all in the Literature section.