The MGA With An Attitude
BODY B-PILLAR (Latch Post), Jaguar by Jorge - RT-417JJ
Photos provided by Todd Pearson <!-todd.m.pearson at gmail.com->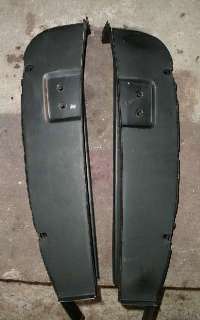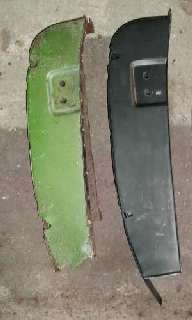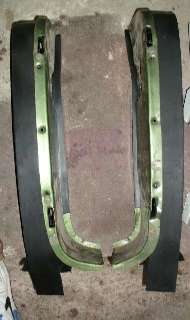 Quality of these panels is quite good. Steel is proper 18 gauge (0.048" thick), part is the correct shape, all flanges and holes are present and in the right locations, the captive nuts are present, and holes in the original shut face plates line up perfectly. All welds are solid and ground down smooth (nice touch). The rear gussets are not included, but those parts are easy to make from flat stock (or may be available separately).

On 7/20/201, Todd Pearson <!-todd.m.pearson atgmail.com-> wrote:
"I received the pillars from Jorge Ceveras. For me the transaction has been smooth. Yes the shipping was high and they took over two weeks to receive, but since I wasn't in a hurry this didn't bother me. He did send me a tracking number and was very kind in his email (e-Bay etiquette). I did look through his feedback before purchasing them. Everyone who bought the B-posts was satisfied (about 20 B-post sales).