The MGA With An Attitude
BATTERY TRAY ARMS, Sports Car Craftsmen - RT-452SC1
On April 24, 2014, Del Rawlins <!-delbearhawker at yahoo.com-> in Anchorage, Alaska, USA wrote:
"I fitted these to the car using the support arms I ordered from Sports Car Craftsmen in Colorado. The arms are not quite as exact, but are still very good".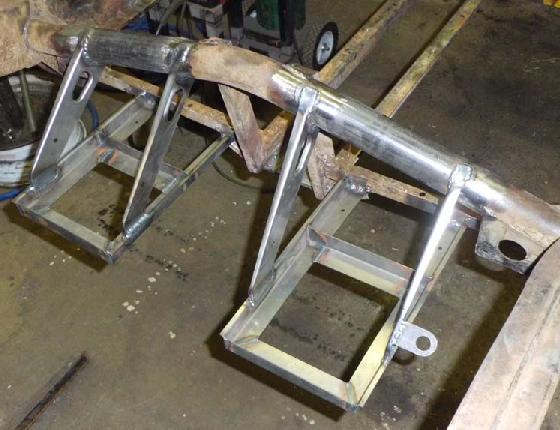 For more pictures and information on welding these parts to the frame, see FR-210-BT2 in the Frame section.