The MGA With An Attitude
Service Tools, Factory Issue
REAR HUB NUT SPANNER - 18G152
18G152 - Rear hub nut spanner.
Designed to fit the octagonal nut on 'B' type rear axles. The opposite end may be used on the smaller 'A' type axles.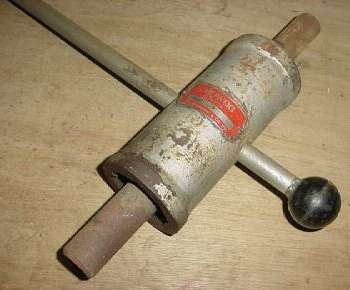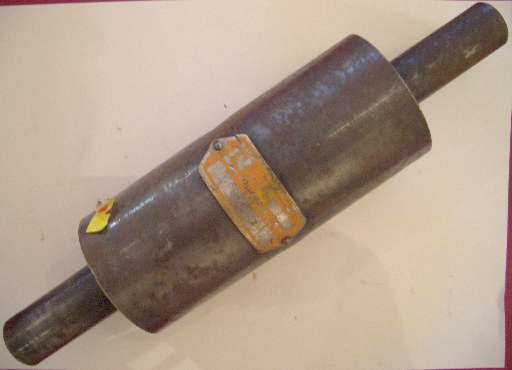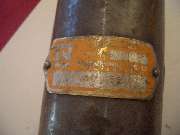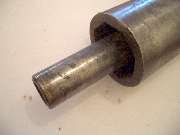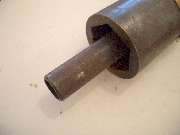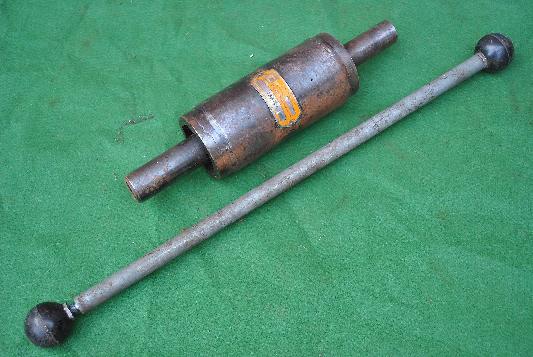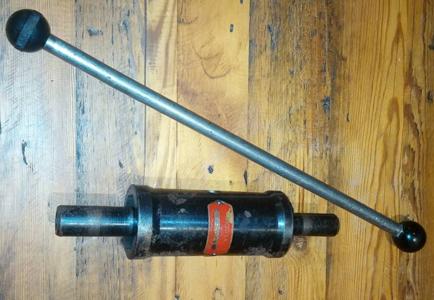 The one below belongs to George Goeppner, Orland Park, Illinois, USA. It was procured from Weslake Imports in Addison, Illiinois, when they were liquidatiung lots of old nd no longer used tools. Since this one does not have a Churchll Tool part number tag, I suspect it may be from a different manufacturer.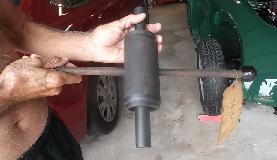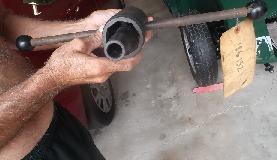 Click for available modern tools.

This one appeared on eBay in December 2016 with the following notes:
"This is an original ZELINDA factory tool #18G152, Rear Hub Nut Spanner (from a Jaguar, MG, Triumph, Rover Dealer that closed around 1980). Dealers were supplied factory tools made by Churchill of England until the early 1970's. Then began using tools made in the USA by Zelinda, which are identical, same quality and part number, but have 2 small impressed dots (one is red) to identify. Zelinda was started by a German Engineer who had designed some of the tools, and had original drawings and production rights outside England, but appreciate more exact details".