The MGA With An Attitude
TIRE IRONS, Dunlop - TF-110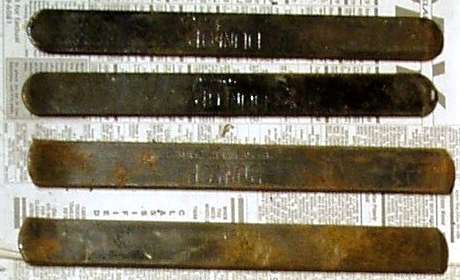 Known original issue 1956-1957.


These are Dunlop Tire irons in two slightly different styles. Every MGA tool kit should have one pair of these. I don't (didn't) know which style may have been issued in what time frame, but all you need do is post it and wait long enough, and someone will answer the question.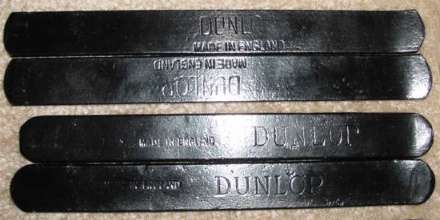 Click for larger image from British Tool Co.

Addendum:
On 11/19/2007, Dave Dunn <!dave @ dr350.freeserve. co .uk> in the UK wrote:
"I can tell you the the pair at the very bottom are definately pre-war as the Dunlop and Made in England are side by side. Post war they changed to one above the other. I'm a tool dealer in the UK dealing in pre and post war auto tools."