The MGA With An Attitude
STARTER BENDIX ASSEMBLY Tool - TS-214
Compliments of Steve Gyles <!-sw.gyles at gmail.com-> in Church Crookham, Hants, England.
This starter Bendix assembly tool is for the type of starter that has a Bendix with a retaining collet rather than the split pin. Click for larger pictures. Click on the graphic for full size fabrication drawing (75-KB pdf file).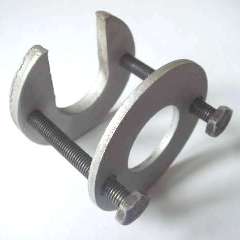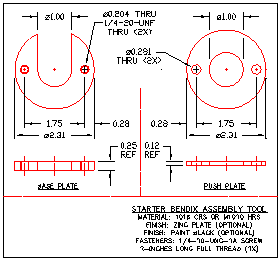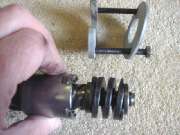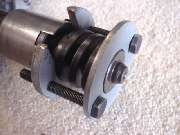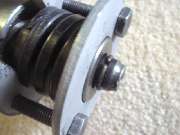 ---
On Dec 12, 2015, John Hewell <!-mg_john at hotmail.com-> in Walhalla, SC, USA wrote: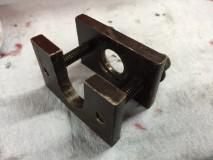 "I cheated. I have one. Got it from fellow racer Jay Lutz about 5-6 years ago. See pic".