The MGA With An Attitude
SUN VISORS Used In MGA Hardtops - TT-141
On Oct 4, 2012, Rodney Greenm <!-waylandgreen a ...-> wrote: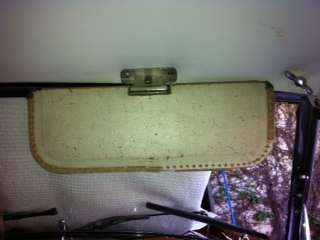 "Is this considered correct? On my vdp hard top. -- Rod. Green.

This may be a whole new area of discussion, as this is the first reference I have ever seen for a sun visor being fitted to a bolt-on hardtop. There is much discussion about sun visors as fitted to MGA Coupes in article CP-106 in the Coupe tech section.