The MGA With An Attitude
TWIN CAMS from the Production List - TC-107-501

YD1.501 - PMO326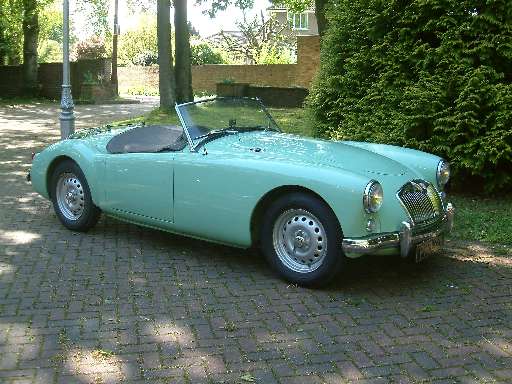 YD1.501 - PMO326 - April 1958 - off the production line May 24, 1958.
The first production MGA Twin Cam.


This factory demonstrator had three different engines installed at the factory. The car appeared in Autocar and was Road tested on 18th July 1958 and was pictured in numerous magazines at the time.


Photos and more information about the current owner
Autocar Road Tests - MGA Twin Cam

---
Addendum February 2012:
Photos from the second owner in 1964, Richard Dent, <!-richard.dent at rdbc.ch-> provided through mgatwincam@yahoogroups.com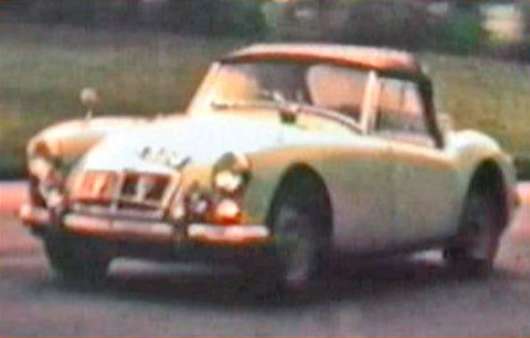 Taken from 8-mm film during a European tour.

os - MGA Twin Cam Alpine tours - 24:51 YouTube -
2011 recreation of part of a 1964 tour through seven countries with a previous MGA Twin Cam PMO326, serial no.501, same driver and navigator.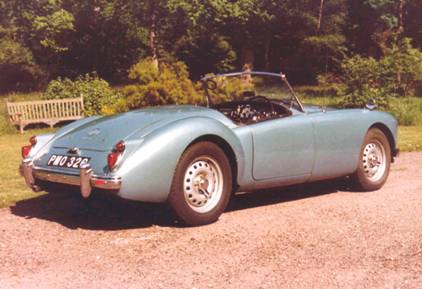 1600 style tail lights fitted by first owner.
Jaguar metallic blue paint by second owner.