The MGA With An Attitude
TWIN CAMS from the Production List - TC-107-553

YM1.553 (Reg.No. PKG1)
Third MGA Twin Cam Coupe.
Production: start Jun 23, complete Sept 1, 1958, dispatch Sept 5, 1958.
Options: Competition Seats, Heater, Oil Cooler, Windscreen Washer.


The third MGA Twin Cam Coupe, retained by the factory and used for rally competition. Twin Cam Coupe version not released to public until January 59. Original delivery to "A. Hesp" listed in factory records.

Currently owned by Stu Burgess <!-stubarge at hotmail.co.uk-> in Great Britan, UK (Jan 2017), colour changed to black, still on the road. "Mr Arthur Hesp was the first person to own the car and was a Goldsmith in Cardiff".

1960 Tulip Rally MGA Twin Cam. - competition/comp301_tr60.htm

#281 on 1960 Monte Carlo was an MGA driven by Frank James Powell/Desmond Tilley, started from Paris, not listed as a finisher. As Powell was the main driver on the 1960 Tulip for PKG 1 (with SH Ashcroft), this must be the same car.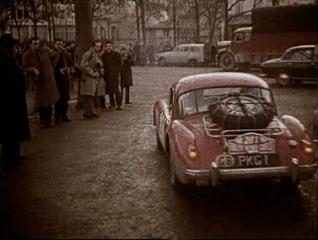 Photo from movie "Too Fast To Race", Documentary, 1997. The rally plate is Monte Carlo #251.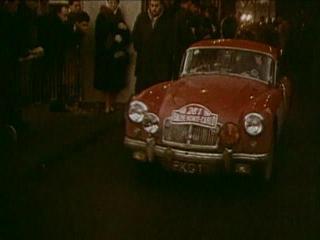 Photo from movie "The Worlds Greatest Rally Cars", Documentary, 2000. The rally plate is Monte Carlo #251.