The MGA With An Attitude
TWIN CAMS from the Production List - TC-107-564

YD3.564 roadster - displayed at Paris Motor Show, October 1958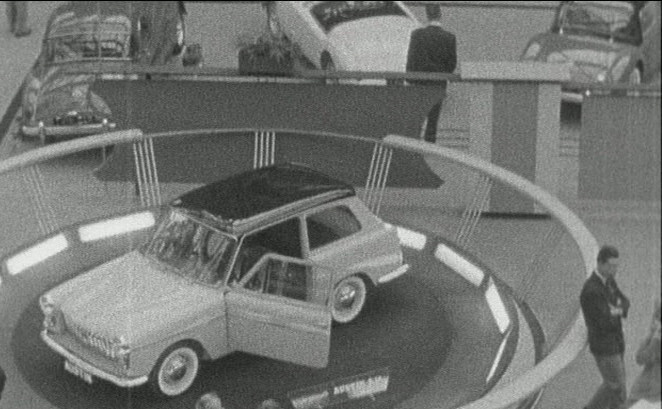 A glimpse of the rear of twin cam #564, middle white roadster.


Production record
Confirmed!
Chassis number
YD3 / 564
Body colour
Old English White

Production start date
1958-07-01
Trim colour
Red

Production finish date
1958-08-27
Hood colour
Black

Dispatch date
1958-09-16
Type of wheels
Dunlop
Destination market
North America
Accessories
Heater
Show Tyres

Only known record of #564 shows owner as at approx 1991:
Fitzwilliams, Marseilles, France
See also Coupe #594 displayed at the same auto show.


Addendum, January 2, 2013:
This car just popped up on eBay (assuming the chassis number is correct). For as long as the listing may last, see here: http://www.ebay.co.uk/itm/MGA-Twin-Cam-/110996266253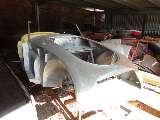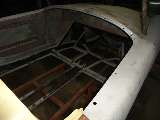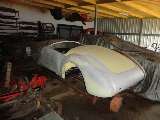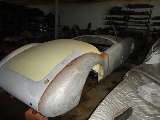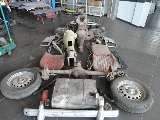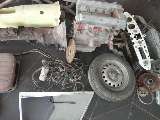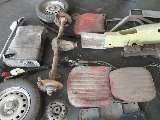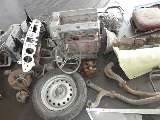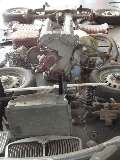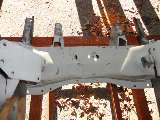 Notice in the final picture at left there are no holes in the front cross member for access to engine sump bolts. This is indication of one of the first 500 cars in production, which is consistent with the low chassis number. Wording from the eBay ad is below.

"MGA Twin Cam roadster, left hand drive, with the body and chassis fully rebuilt to top condition just waiting to be painted. VIN number 564, so one of the early cars. Some parts we are aware that are missing (there may be more): Instruments, Spare wheel, Expansion tank, Wiper motor and mechanism, Door and boot lid locks, Distributor, Pedal box, Heater. Comes with french registration. Car can be seen 5 minutes from Vigo airport in Spain. A deposit of 1500 GBP via Paypal it's required in the next 24 hours after the end of the auction. Buyer must arrange collection".

There must be a large bucket of bolts either hiding or missing. French registration is consistent with prior knowledge. Assuming this is the real 564 (the 64th production Twin Cam and Paris Motor Show car), it is a wonderful find. Additional photos below. The metal plate is missing from the engine, according to the seller.