The MGA With An Attitude
TWIN CAMS from the Production List - TC107-932

1959 Sebring MGA - These were 1500 style Twin Cam cars, originally roadsters but converted to coupes by the factory. Of four cars built, only one is known to survive.


At 02:09 PM 7/1/06, Michael Eaton wrote:
"My father and I have found and purchased one of the four missing 1959 Sebring team cars. As of yet, we have not been able to identify which race number the car wore at Sebring, The car is in need of total restoration (of course, how else do you find them). However, fortunately most all of the special "works" bits appear to be in tact."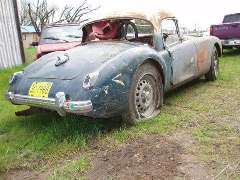 Car as found in June 2006. This one is YD2/932.
The 931, 933, and 934 cars are still out there to be discovered!

At 12:31 PM 7/5/06, Michael Eaton wrote:
"The car is safely at my home now in Northern VA, so anyone passing through is always welcome to stop by. .... So, just give me shout and if I'm around, always glad to show, chat, share a brew (not necessarily in that order). .... Still trying to piece the history together. The guy we bought it from got it from a fellow navy shipmate in the mid 1960s. It was last tagged in 1970 and basically stored since." -- Michael

Addendum, February 2012:
Progress photos from Michael.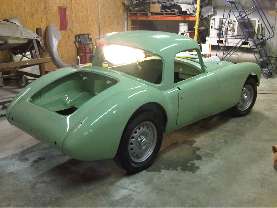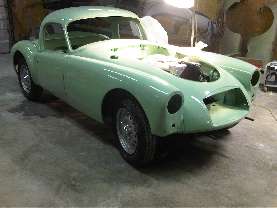 Also see Variants - Works Competitin Cars VT-104E - 1959 Sebring MGA