The MGA With An Attitude CARBURETOR Photos and Notes - TC-316
SU H6 Type carburetors for MGA Twin Cam
New carburetors from Burlen. - Photos supplied by Christopher Cox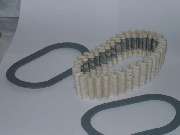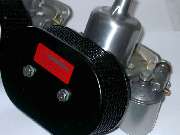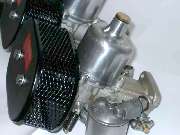 [Christopher Cox] -- Originally purchased Todd Clark Air Filters early 1990s and stored away. When I took engine to Peter Wood more recently he said Air Filters should be updated to the Venturi type. Peter said he had some and would do a swap, so I now have the Venturi type air filters (but think these are also Todd Clark manufacture). They seem well built and the oval steel gauze is spotwelded to the backplate around the circumference. The photos I have taken show the air filters with the inner felt filter elements removed.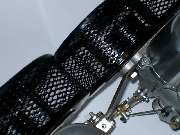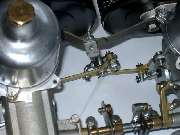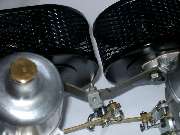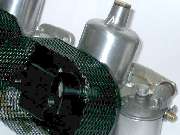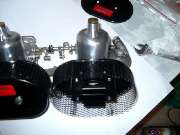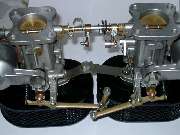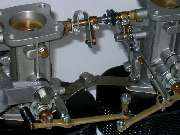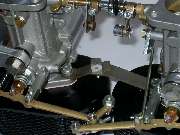 [Christopher Cox] -- The carbs are new items from Burlen. They are pretty close to original with only a slight difference in the surface texture of the carb body and float chambers (due I think to a different method of casting the alloy). I am pleased with them, however Burlen are not cheap.


Currently there is a pair of TR3 remanufactured carbs on ebay at a price cheaper than Burlen. TR3 uses same SU carb as the Twin Cam but with slightly different linkages and float chamber lids and of course different metering needles. Anyone without Twin Cam carbs can therefore consider TR3 carbs and change linkages and float lids etc to suit ? Just a thought.