The MGA With An Attitude
Frua bodied MGA - VT-101F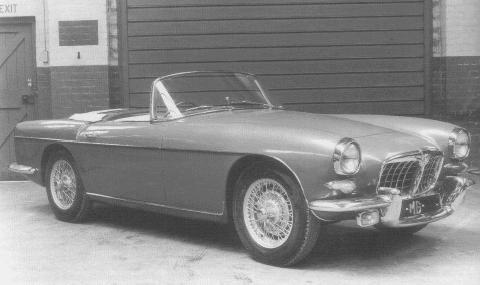 Concept for the MGA replacement. The Italian coach builder Frua built this custom-bodied MGA as a styling study. MG, however, decided it was too "Italian-looking" to put into production as an MG.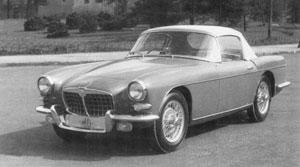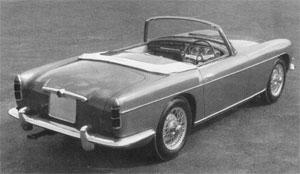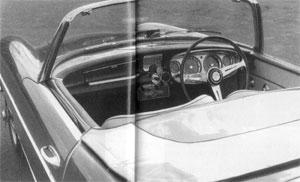 Pietro Frua (1913-1983) trained for technical drawing with Fiat, then promoted to Designer, then Head Of Design in at Farina in 1930. In 1937 he opened his own office in Turin, Italy. As an independent designer he founded his body design firm in 1944. From 1955 he worked closely with Ghia who took over the Frua company in 1957.

In 1956 his design for the supposed successor to the MGA at Abingdon produced this prototype. The prototype was too cumbersome and inefficient, and it was ultimately destroyed. But apparently Frua had convinced MG to abandon the separate chassis and body and go with unibody construction for the MGB.

Here are some teasers linking to another website which contains more photos of this Frua prototype. That site also contains additional photos of more prototypes for the proposed future MGB.


www.pietro-frua.de/1957_mg.htm
<!A href="pics/frua_5.jpg" target=pics>

<!A href="pics/frua_6.jpg" target=pics>

<!A href="pics/frua_7.jpg" target=pics>

<!A href="pics/frua_8.jpg" target=pics>

<!A href="pics/frua_9.jpg" target=pics>