The MGA With An Attitude
NON-MG PRODUCTION VARIANTS - VT-103H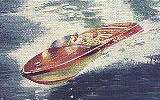 Healey Sportsboat Model 55, 16-foot long with a 1500cc BMC 55bhp marine engine (similar to the MGA 1500 engine). Reports say 50 of these boats were built.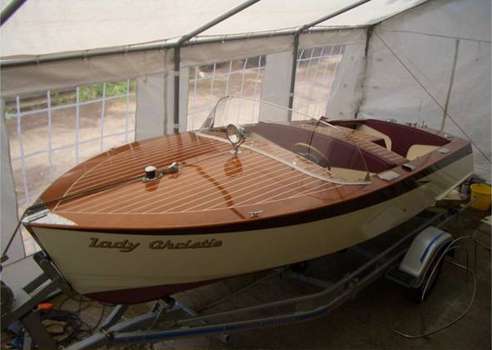 These two photos come from Steve Gyles, Farnham, Surrey, UK,
as posted on the MG Enthusiasts BBS in September 2010.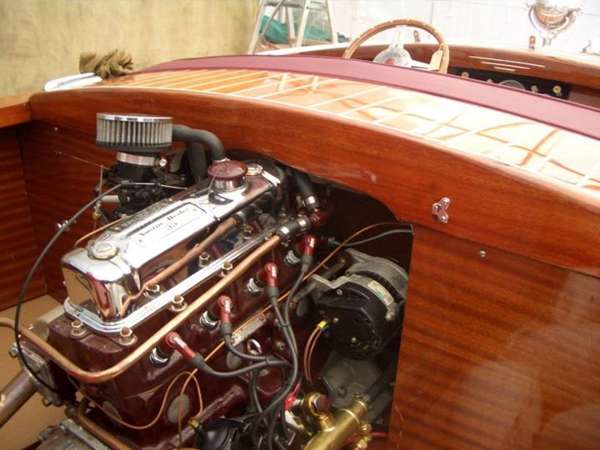 Club Reference:
Austin-Healey Club - Austin Healey Sportsboat Association
774 Bedford Oaks Dr., Marietta, GA 30068, USA
Phone: John May, (770) 998-9098
Dedicated to the distribution of information on the rare Austin Healey Sportsboats, of which various inboard and outboard models were made. Members in North America and Europe

---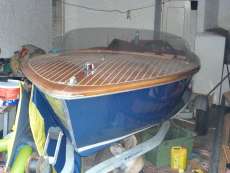 Report claims there were perhaps three (3) Healey Sportsboat (replicas) built by Anchorage in 1956. Photo here is from a "for sale" ad on the www.apolloduck.co.uk server in September 2010.

---
Addendum January 25, 2017:
Here's another one, this time a 1959 Healey Sportsboat Model 75, fiberglass hull with a wooden deck. Different carburetors, perhaps more like an MGA engine, producing about 80-HP. For as long as the ad may last, see www.bringatrailer.com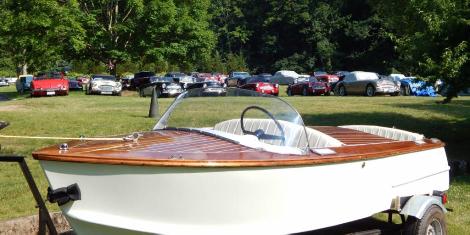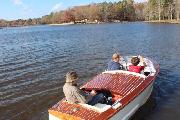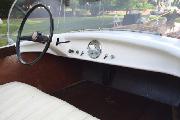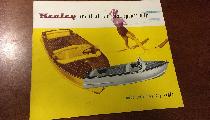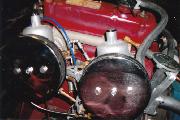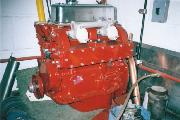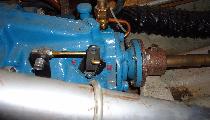 A hydraulically operated American Warner "Velvet Drive" transmission replaces the problematic Morris Navigator unit used in earlier boats. The transmission was sourced from Muncie, Indiana where it was originally made and mated to the engine via an original Healey bell housing.