The MGA With An Attitude
NON-MG PRODUCTION VARIANTS - VT-103
Not long ago NAMGAR defined a "Variant of MGA" to be any production vehicle that used the MGA engine. A slightly looser definition could be any vehicle that used the Austin B-series engine during the time when MGA cars were in production. (May 1955 to May 1962). To get this started, here is a partial list of some production applications of the Austin B-series engine:


1954–61 Morris Oxford Marks II, III, IV, & V
1956–59 Morris Cowley
1956–62 Nash Metropolitan 1500
1955–58 MGA ----------------------------- (MG production model)
1953–61 MG Magnette ZA, ZB, & Mark III -- (MG production model)
1956-61 Morris J2 1/2-ton vans
1956–58 Austin A50 Cambridge
1958–61 Austin A55 Cambridge
1956–58 Wolseley 15/50
1957–65 Wolseley 1500
1958–61 Wolseley 15/60
1957–61 Morris Commercial JB-type 1/2 - Ton vans
1957-61 ((Austin 101)) 1/2 - Ton vans
1957–65 Riley 1.5
1959–61 Riley 4/68
1959–65 Rochdale Olympic
1958–62 Morris Major and Austin Lancer Series I/II
1957–63 Tempo Matador
1958-92 Hindustan Ambassador
1959-?? International Harvester Metro-Mite delivery truck
Navigator 1500 marine engine
1958–60 TVR Grantura Mark I
1960–62 TVR Grantura Mark II & IIA
1958-1959 Elva Courier
Buckler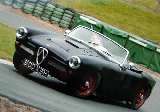 Derek Buckler designed and built a range of Buckler sports specials, about 300-400 between 1947 and 1962, with tubular space frame chassis. In the late 1950s a small number of Buckler cars were produced using the MGA as a donor. More details.


| | |
| --- | --- |
| Datsun 1000 One of the more improbably variants of the MGA, the Datsun 1000 carried a destroked version of the Austin B-series 1500 engine with only 998cc displacement. But it was similarly "the first of a new line" enhancing the future of Datsun Motor Company. More details. | |
Elva Courier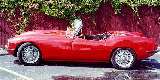 Born in 1955 and sort of second cousins to the MGA, the Elva ("she goes") Couriers were built in Mk-1 through Mk-4 configuration using the MG 1500, 1600, 1622, and MGB 1800 engines. The earliest model had a split glass windscreen. Learn more about the Elva cars at www.elva.com.

Healey Sportsboat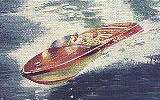 Model 55 with a 1500cc BMC 55bhp marine engine (similar to the MGA 1500 engine). More details

IH Metro Mite
with a 1500cc BMC engine. Click for more information.

Karmann MG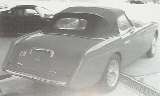 Ghia-Aigle (not to be confused with the company in Germany who designed the Volkswagen Karmann Ghia body) was one of the few makers who ventured to manufacture a special body for the MGA while the car was still new in production. This particular car may not actually be MGA underneath. Click for more information.

Leyland tractor

by BMC 1969-1979 Model 154 with a 1500cc B-series diesel engine (about 30 HP at 2500 RPM, or 25 HP at the PTO).
More details
Metropolitan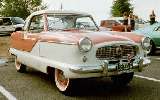 The American Nash company commissioned the Austin Motorcar Company to build a new small model named Metropolitan, the first of which were produced in spring of 1954. It was a 2 seater hardtop or convertible with "room" for children in the back "seat". Click for more information.

Shamrock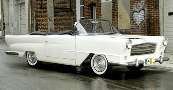 Only eight of these cars were built in Ireland in 1960 before the company died from financial problems. More similar to the Metropolitan, it does use the MGA engine and gearbox (single carburetor version). See Autoweek web site for more information.

TVR Grantura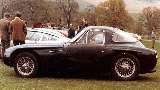 Series I, 1958-1960, sometimes built with MGA B-series 1500 or 1600 engines. Series II, 1960-1961, 1600 or 1622 with front disk brakes. Series III, 1962-1964 with MGB 1800 engine and available overdrive gearbox. 1800S, 1964-1966. 1800S IV 1966-1967.

Vantage Motorsports MGA
This looks like a perfect MGA roadster with a coupe windscreen, but the rest will surprise you. How FAST can you say 1525 pounds and 145 horsepower? It has carbon-graphite composite body and frame, among other treats, and it is a production model. More details

More odd MGA variants include a diesel irrigation pump, some river boats, some sail boats with auxiliary engines, and a variety of other production cars of similar era using the same basic Austin B-series engine.