The MGA With An Attitude
NON-MG PRODUCTION VARIANTS - VT-103T
BMC Leyland tractor 1969-1979 Model 154 with a 1500cc B-series diesel engine (about 30 HP at 2500 RPM, or 25 HP at the PTO).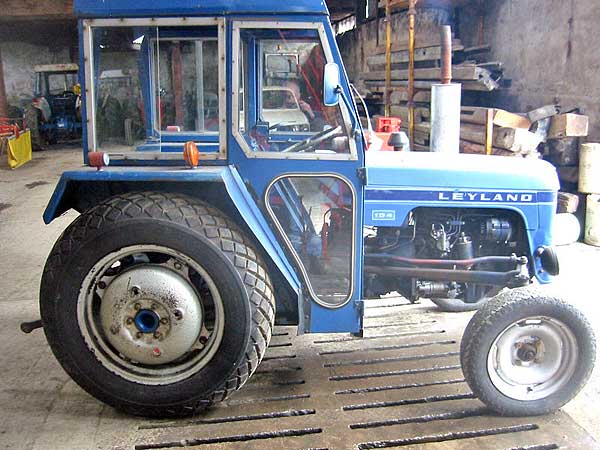 Photos below September 12, 2017, tractor belonging to to owner of British Bigfoot, Classic British Car Parts in Mission, British Columbia, Canada. This one has the 1.6-L gasoline engine with a Triumph carburetor (go figure).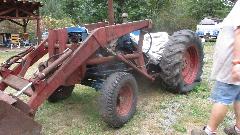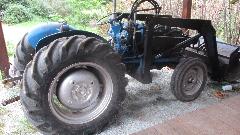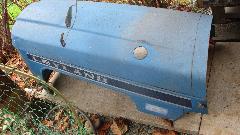 Decal on the side says "NUFFIELD 154", as the Nuffield tractors were being renamed as Leyland tractors (also changing to blue color) in November 1969, and the following year the Nuffield tag was dropped.