The MGA With An Attitude
WORKS COMPETITION CARS - VT-104_EX179

EX179 - The first factory "MGA" competition car
| | |
| --- | --- |
| This story starts with the EX 172 car built to run at Le Mans in 1952. This was a modified MG TD with narrow frame, high seating, and XPAG engine. | |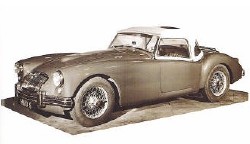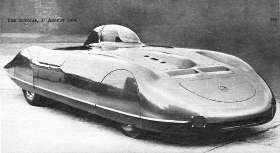 Wheelbase

95 inches

Height w/o Canopy

32 5/16 inches

Height w/ canopy

40 5/8 inches

Width

63 1/2 inches

Length

188 7/8 inches

Front track

48 inches

Rear track

48 1/2 inches

Engine

1466 cc XPEG

Transmission

Standard TF with
Borg & Beck clutch

Later in 1952 two EX 175 cars were built following on the prior EX 172 car styling queues. These cars were the first prototypes for the future MGA, built with widened frame and lowered seating position, but still using the XPAG engine. One was modified with small windscreen and full belly pan for speed trials, but results were disappointing. It was then renamed EX 179 and dramatically modified with a streamliner body and other special mods. In 1954 it went on to challenged land speed records, in the F Class, at the Bonneville Salt Flats, driven by George Eyston. Speed record 153 mph - Also averaged 120.74 m.p.h. for twelve hours, and set seven International and 28 American Class F records.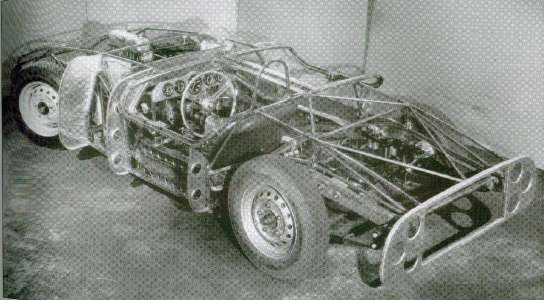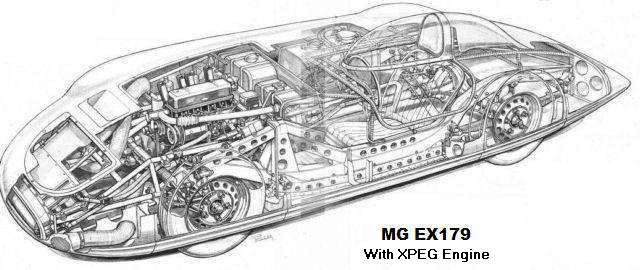 os - George Eyston's Record Breaking Car 1954 - 0:35 Video
os - EX 179 Utah 1954 - 14:50 Video (silent)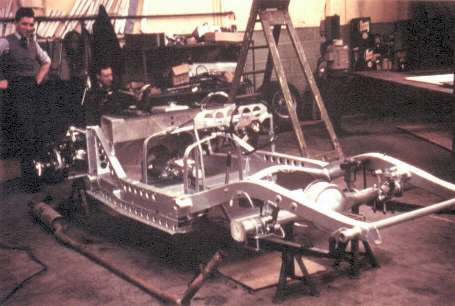 Continuing under the EX 179 program, the car was reconfigured once more using the then new Austin B-Series 1500cc engine and switched to right hand drive. During the 1956 test runs, the EX 179, with speeds of 160.4 mph and 177 mph in the two 10 mile runs, set a new record with an average speed of 170.5 mph.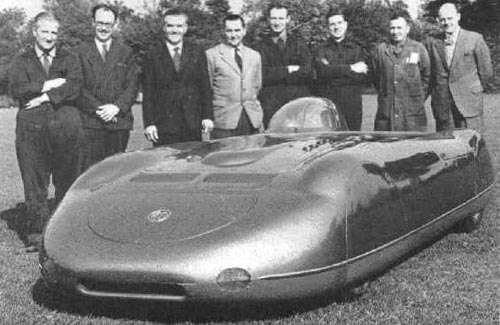 EX 179 - 1956 with Austin B-series 1500 engine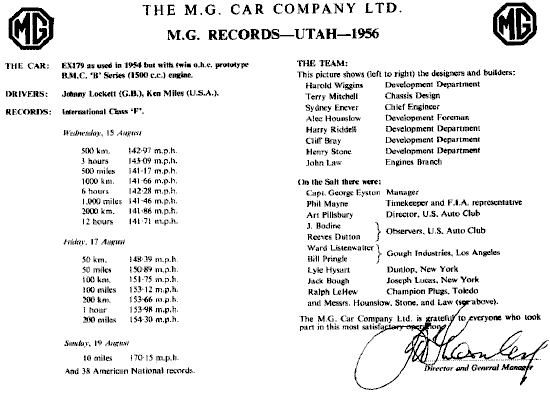 MG Records at Bonneville in 1956 -- (Click for larger image)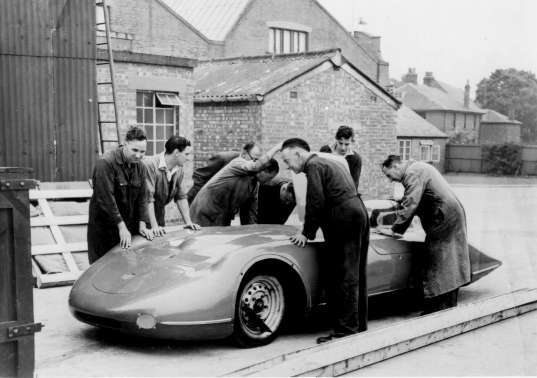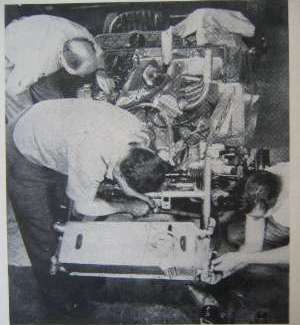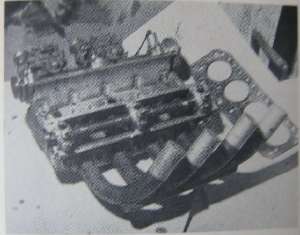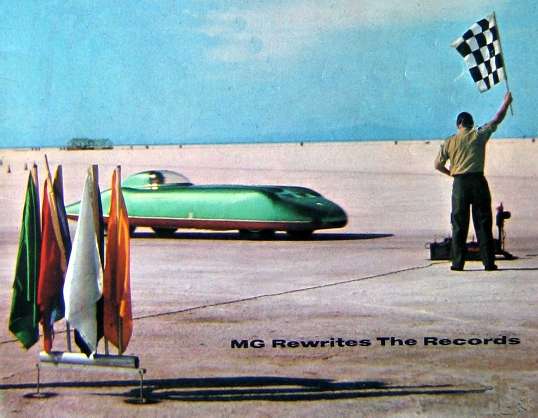 In 1957 the EX 179 made its last trip to Bonneville with a 948cc Austin engine and set new records in its class. After an illustrious career, the EX 179 was retired to the Motor Museum at Donnington, England.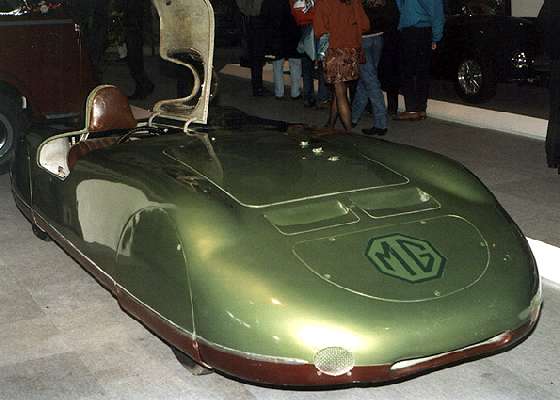 As a point of curiosity here, notice the car was configured for Left Hand Drive in 1954, and right Hand Drive in 1956. This is apparently because the exhaust comes out the top of the bonnet, and the driver does not want to sit with his face in the exhaust stream. Also the steering column needs to clear the exhaust manifold. The earlier XPEG engine had exhaust on the right side, while the later Austin B-Series engine had exhaust on the left side.