The MGA With An Attitude
WORKS COMPETITION CARS - VT-104_MBL

MBL867 - Factory Rally Car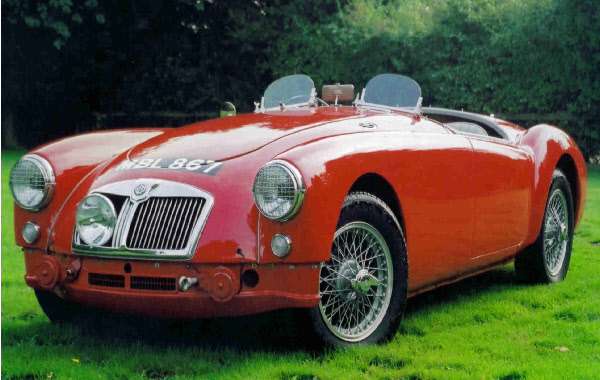 MBL 867, affectionately known as MaBeL, is the oldest MGA known to survive intact - the fifth car made, one of the five pre-production cars kept by the Works and the only one used for competition - the first Works competition MGA post Le Mans.

MaBeL had a near-perfect Works Competition history, always driven by ladies, a virtual Who's-Who of contemporary British female drivers. Nancy Mitchell won the European Ladies Championship in 1956 and 1957. MaBeL is the car mostly associated with that success, carrying the Mille Miglia Badge that she used on all her cars.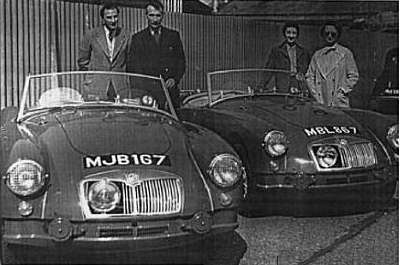 The team for the 1956 Mille Miglia - Peter Scott-Russel and Tom Haig with Pat Faichney and Nancy Mitchell in 'Mabel'.

See Nancy Mitchell, The Ice Queen (1.0-MB pdf)
Also see www.mbl867.co.uk