The MGA With An Attitude
White Orchid - VT-105W
A real work of art. This MGA was owned by Charles Wilp. In May 1963 Arman, a French artist, created an explosion inside this MGA after which the remains were exhibited in several museums. Watch the video.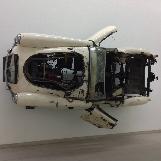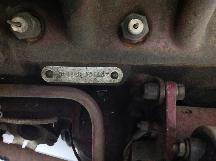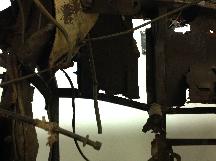 On 12/7/2017, Delicio, Giovanni <!-Giovanni.Delicio at sidel.com-> wrote:
"Today I was able to have a very close look at this car. I attach some pics with the engine#. It was not possible to establish or find a VIN plate or a body# because everything is blown away ! Such a shame, but this is now called "modern art" !!! For sure I may say that the car VIN was HDR43/ ????? and, according to the engine# it was built in June 1957. The front wings are from a 1600 while the rear are 1500. The car is definitively a 1500.

The car was owned by Charles Wilp and he lived in Duesseldorf (Germany) On the video that you posted you could see that the registration plates for front and rear are different. At front is D-XS-5555 and at rear it's D-DP-911 (D stays for Duesseldorf). This is not allowed in Germany at all"!