The MGA With An Attitude
Special Bodies on MGA Cars - VT-106C

Microplas Mistral



The car below is an MGA built in 1956, first registered in Feb 1957 in Southend on Sea, UK. The car now has MGB running gear with overdrive box. The body shell is a rare Microplas Mistral built in the 1950's as an aftermarket racing car shell. This appeared in eBay in late September, 2005.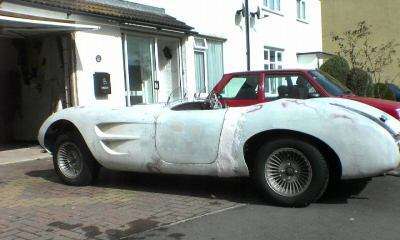 Originally designed to fit 90-inch wheelbase of the Ford Ten, fiberglass work aft of the door appears to be the method to stretch it to 94-inches to fit the MGA chassis.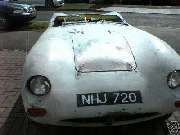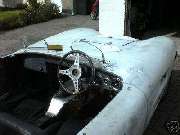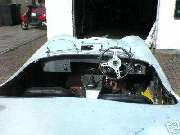 ---


Mistral MK-II body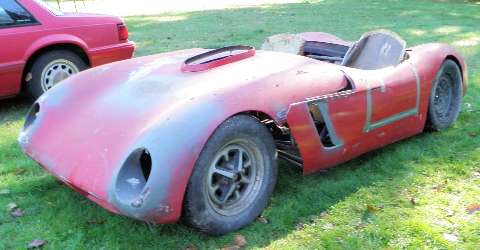 Mistral MK-II body on a 1952 MG TD chassis, installed 1958


The Mistral body design was originally penned by Bill Ashton. Microplas was formed to build fiberglass bodies for Austin Sevens in Rickmansworth, Hertfordshire. The Mistral was Microplas's second body design in 1955, intended for the Ford Ten. At various points in time, Buckler, Fairthorpe and TVR all used the Mistral body, as did Bob Blackburn down in Christchurch, New Zealand. He intended to go into full production with a Graeme Dennison-designed chassis, but couldn't source enough Ford Prefect parts and so sold the body and chassis as a kit.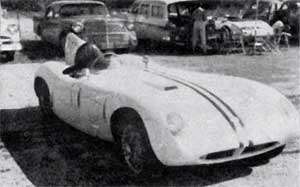 Buckler Mk 15 - Engine MG 1500cc,
body glass fibre Mistral, Owned by
C. Wilson (Canada) in 1960.



In 1956, Californian Bud Goodwin licensed the body from Microplas and sold it in the United States through his company Sports Car Engineering. Goodwin, who later went on to start Fiberfab, only sold the Mistral for a couple of years before selling Sports Car Engineering to a company called Du Crest Fiberglass.

---
On 10/7/2017 -0700, Junji Nakamura <!-jnaki at cox.net-> wrote:
I have taken some films at Lions Drag Strip in Long Beach, CA from 1958-60 and then again in 64. .... Our friend built a fiberglass sports car with a huge motor in it and raced in the sports car class at Lions.
https://www.youtube.com/watch?v=YEzV-iiBGT8
We lost contact with most of our friends that were involved in the racing aspect of car building. But, recently, I had some movies that I took from back then, digitally converted and saw this old, black primered, fiberglass sports car. I thought belonged to one of our old friends. Thus, starting the search for some answers. If you have any information, photos, owner/builders name, motor/trans, etc, that would be great information for my files". -- Thank you, - Junji Nakamura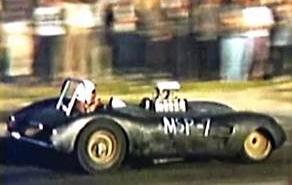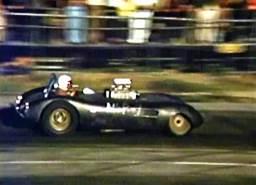 This certainly appears to be a Mistral body with lengthened wheel base and modified wheel arches.