The MGA With An Attitude
Modified MGA Cars - VT-107A

MGA 2+2's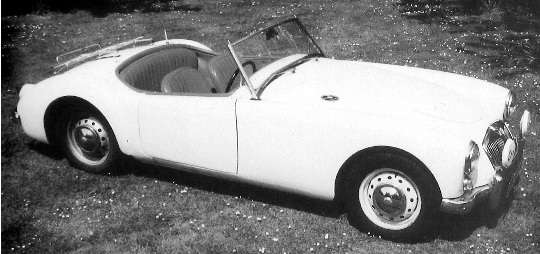 4-Seater (sort of) owned by Richard Harvey. (Photo from "MG, The Untold Story", by David Knowles, Motorbooks International 1997).

---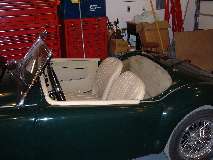 Here's a more recent one. These photos and information were sent by Brian McCullough who did much restoration work, other than the body and paint work.

The two plus two was built back in the 1970's, not altered by my shop. This car was last driven some time before 1980. The expression for a 2+2 is quite literally "two occasional four" because it is miserable to even consider anyone over the age of 4!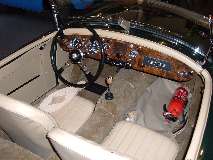 This car was a parts car when the owner started. He had never owned, driven or seen another MGA. The body shop that did the body panel replacement and painting did not know, nor did the owner know of the body mods. MGA rear seats are as practical as Spridget rear seats. Not at all. This car did have a rear seat in it, but was removed, and Scarborough Faire offered us a set of custom panels back there similar to the originals from our patterns.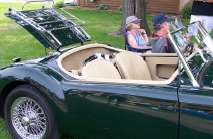 Leaving home without the top. Yup. The top is just not going to look right- this is why the car is coming back. It is to have a top frame fitting simulating the MGB removable/stowable top. We will also be looking at a tonneau cover bar at the same time- full length tonneau cover- biscuit colour. The soft top snaps are all there, but we are also looking into a hard top. Know anyone who has the rounded ones here in the Minnesota area?

Oh, it also has an MGB 1800 engine with supercharger, 3.909:1 final drive, MGB front suspension and MGB brakes all around.

---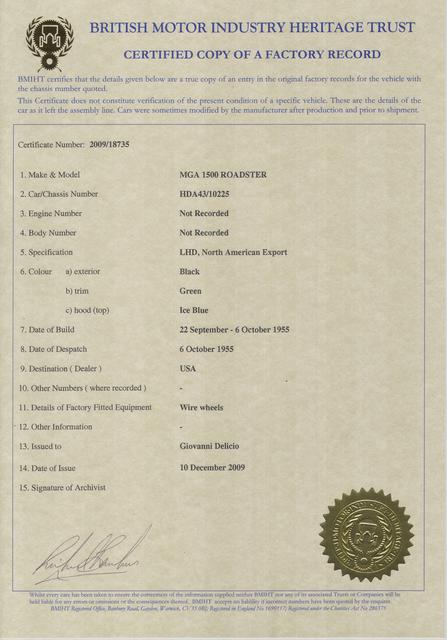 A surprising number of MGA have been modified in this manner. Some have been done to facilitate installation of a roll bar. Others perhaps simply a personal preference of the owner, with or without a tiny rear seat. This photo and note come from Giovanni Delicio <!-Giovanni.Delicio at sidel.com> in Germany. He is interested in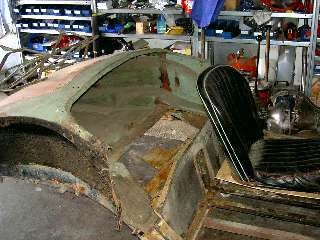 connecting with anyone else who may have an MGA 2+2. Anyone who has one may send information to me, and I may post it here.

Giovanni wrote: "I bought the car some 30 years ago and cut them in 2 pieces for "better storage". At that time I did not know what I had because I needed the chassis only".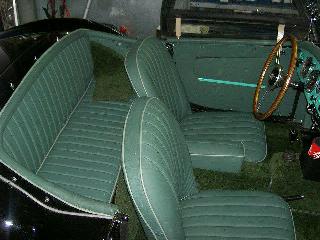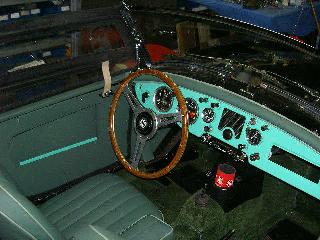 Restored as original, Black car, Green trim, and Ice Blue top.

---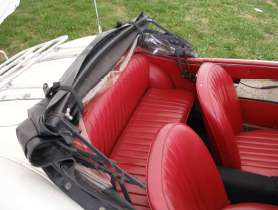 This one seen at Silverstone 2005. Yes, the MGA MK-II stye top frame
(from mid-1600 production) can be folded rearward in this manner.