The MGA With An Attitude
Modified MGA Cars - VT-107E
MGA Superamerica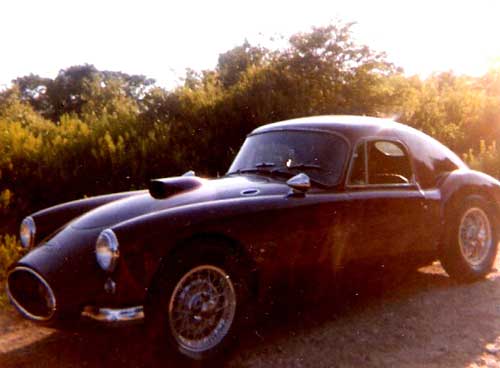 Photo supplied by Frank Cornell, taken in the paddock at Thompson Raceway, Connecticut, USA in the early 1960s. I have been told that this special bodied MGA Coupe looks something like a Ferrari Superamerica, but so far not to me. Ferrari made lots of different models named Superamerica, at least as early as 1957 and as recent as 2006. This MGA Coupe custom doesn't look much like any Ferrari Superamerica that I can find. For now I would call it one-off custom MGA Coupe with unknown pedegree. Any additional information would be welcome.

---
On 3/4/2014, Christopher J. Beckwith in Middletown, CT, USA sent this note and photos:
"I think my dad has the mga "superamerica". A few years ago my dad found an old mga that was had been sitting at a garage since the early 70's I believe. We are trying to find more information on his car even if it isn't".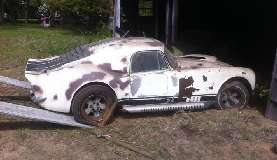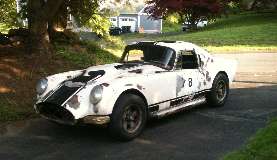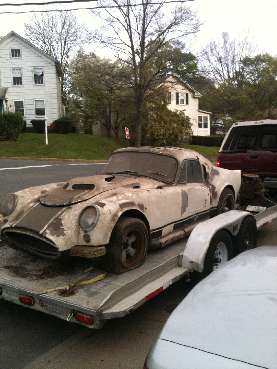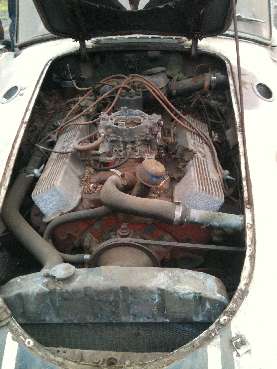 Due to lots of significant differences in configuration, I will guess this is a different car. I cannot imagine one being reconfigured so much as to look like the other.