The MGA With An Attitude
ALTERNATE WHEELS - WL-201I
Dunlop Style alloy wheels

Now you can buy "Dunlop style" one-piece cast aluminum wheels that look much like the original steel wheels (but 6-inches wide). These are available as bolt-on type or with adapters for spline drive or peg drive (similar to Twin Cam wheels). You can also buy dummy spinners to make bolt-on wheels look like the Twin Cam pin drive knock off type. Check out the Racemettle web site.

---
Dunlop style pin drive alloy wheels are also being produced by Peter Wood in the UK. These are cast in one piece, initially available in 5" width, possibly planning 6" width as well. For more information see Twin Cam article TC-205B.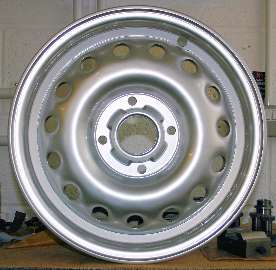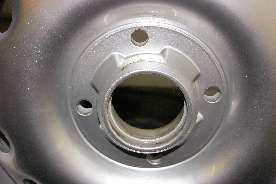 ---
These "Dunlop style" cast alloy wheels are from Realm Engineering.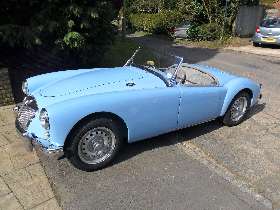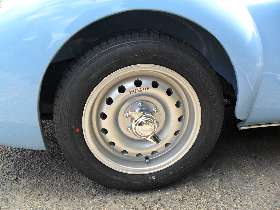 The Dunlop stickers are bit overboard, especially since these are definitely not Dunlop wheels. The Dunlop stickers never appeared on Twin Cam Wheels from the factory. They did appear on Dunlop wheels used on Jaguar when patent applied for was pending. By the time MGA Twin Cam was in production the patent had been granted, so no sticker was required (and MG would not pay for such a non-functional part). If you ever enter the car in a concours show you need to remove those stickers.