The MGA With An Attitude
FOG LAMPS - Moss Motors (Lucas repro) -- AT-110A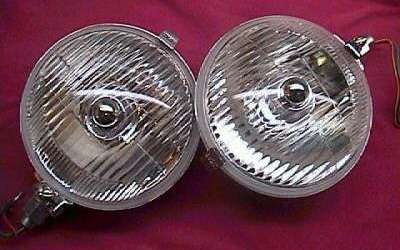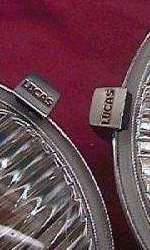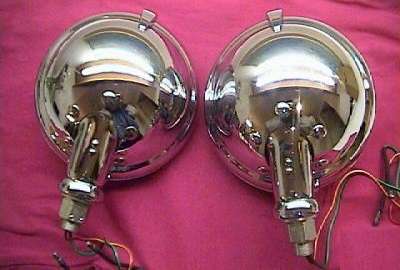 Moss Motors fog lights (Lucas reproductions). These fog lights do have Lucas writing on them. Notice the two wires on these come out the bottom end of the mounting bolt.

Original Lucas SFT576 fog lamps (below) had chrome over brass housings.
Bulbs were available in clear or yellow with plain or fluted face.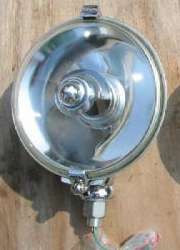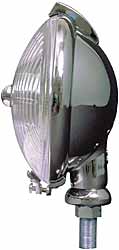 Notice: Some of the current reproduction mounting brackets do not fit properly.
See articles FT-051 (Faulty Parts) and BP-100 (Bumpers).