The MGA With An Attitude
MGA "ONDA" with Honda S2000 VTEC engine (#2) - PP-511
This one stired up a bit of controversy when Gary Lock in Queensland, Australia, <!-lock ar winshop.com.au> installed a Honda VTEC engine in his MGA, then tried to register for the Australian MG National meet. While local and regional clubs may find a place for this car, apparently the national organization will not recognize a car as a MG if it does not have some form of MG engine on board. While it may be understandable not to let this car compete against standard engine cars, they have gone a little farther and would not let it enter the non-competitive Kimber Run social tour event either. Since there are a few of these already in existence, this "non-MG" deserves honorable mention with some detail.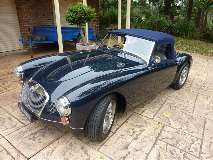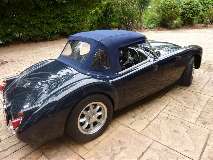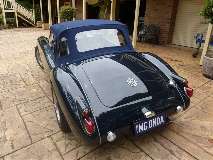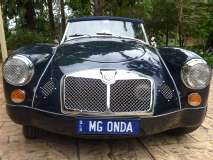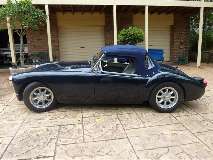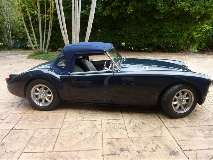 Some additional notes from Gary Lock:
The engine is from a 2001 Honda S2000. Fitted with a 2001 Honda S2000 engine, aluminium radiator, custom designed exhaust system (designed around the RHD steering column). The fuel tank was altered to take a swirl pot inside, and the whole tank moved to the left to allow for the exhaust system. Floor "boards" are double layered aluminium sandwich with heat protection material between. All brake/fuel lines are braided. The braking system is dual. There are two air intakes added to the front of the car, one for the engine breathing, and the other for the heater/fresh air.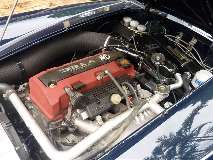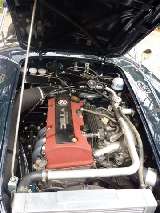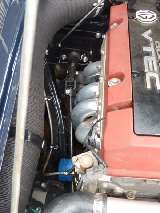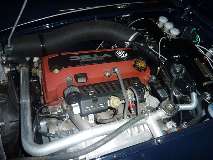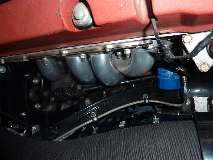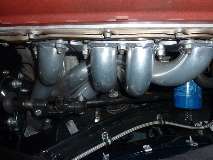 I have Hoyle Engineering (UK..see their website for all details) front and rear (indepentent) suspension units..these are coil over shock systems, fully adjustable. Disc brakes all round (sourced from Granada-Ford), with traditional knock-ons. Wheels are 15 x 6 alloys by Performance Wheels in Adelaide. The differential is a full Quaife LSD.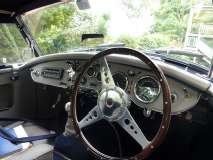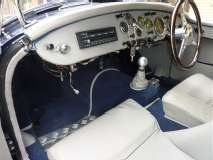 Internally, the dash has been rearranged to accommodate some extra guages. The Honda ECU unit is situated under the RHS of the dash. Seats are made by Bob West in the UK, and are replicas of seats used in the Works MGA's in the late 50's.