The MGA With An Attitude
NOSE PANEL (Grille Surround), Moss Motors - RT-406M1
Here's a good report for a change.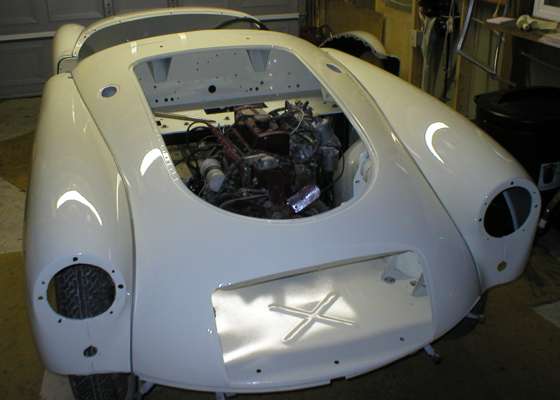 On 12 January 2011, Harley Johansen in Idaho, USA. wrote:
"I had to buy new front nose panel (grill opening and surround) and the panel at lower trunk that wraps around under the back [rear valance panel]. These came from Moss and both fit very well".

This is a notable improvement from five years earlier when Maynard's Garage was doing restoration of 10106. At that time the new nose section had to be sectioned and narrowed by at least an inch to fit the original body.